Album of the Month. May 2021
Kaidi Tatham – An Insight To All Minds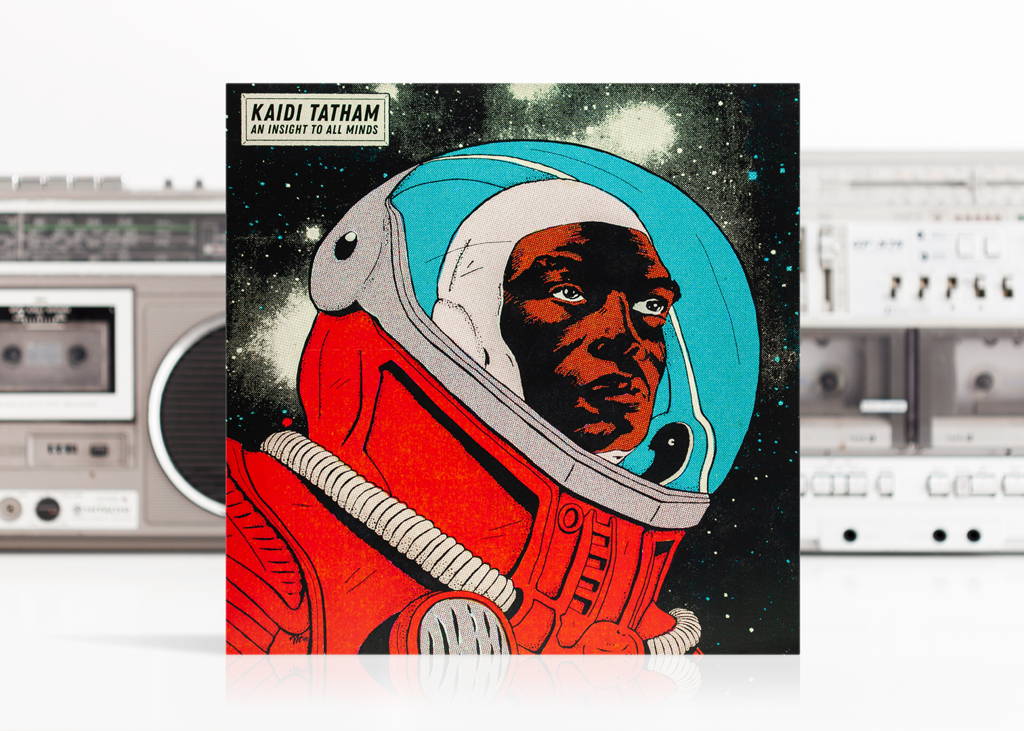 For our album of the month series, we have chosen a piece of music that will soon be regarded as a decade defining album. Like the rest of his body of work, it will undoubtedly stand the test of time. His talent has and will continue to be revered by so many across the musical spectrum. Few musicians throughout history have had such a widely felt impact on UK dance culture, whether knowingly acknowledged on the floor or not. Alongside long-time collaborator Dego, they are the pioneering mavericks of the broken beat sound.
Thathams multi instrumental prolificacy and extra-terrestrial talent see his work break down the walls, build the bridges and cross the boundaries of jazz, broken beat, neo-soul, house, boogie, drum and bass, funk and any other genre box you won't be able to put him in. His music is at home in the collection of a nocturnal sound system owner, as that of a more subdued and modest jazz collector. Once hailed by Benji B as the "UK's Herbie Hancock", Kaidi Tatham is a once in a generation talent. Although, to deny Dego a title of equal stature wouldn't be just.

An Insight To All Minds showcases the versatility to the Kaidi sound. Opening with Try N Follow, a fitting play on words and music for the journey through time signatures, rhodes, percussion, basslines and Kaidi sounds yet to come. Intergalactic Relations, the second track is a 6-minute cosmic chugger which is a ride of its own, weaving its way through the world of synthesisers and deep basslines until you reach the magic of the 3 minute 12 mark, the heavenly arrivals lounge of a perfect groove, synonymous with Kaidi and keys singing over the tannoy to welcome you home.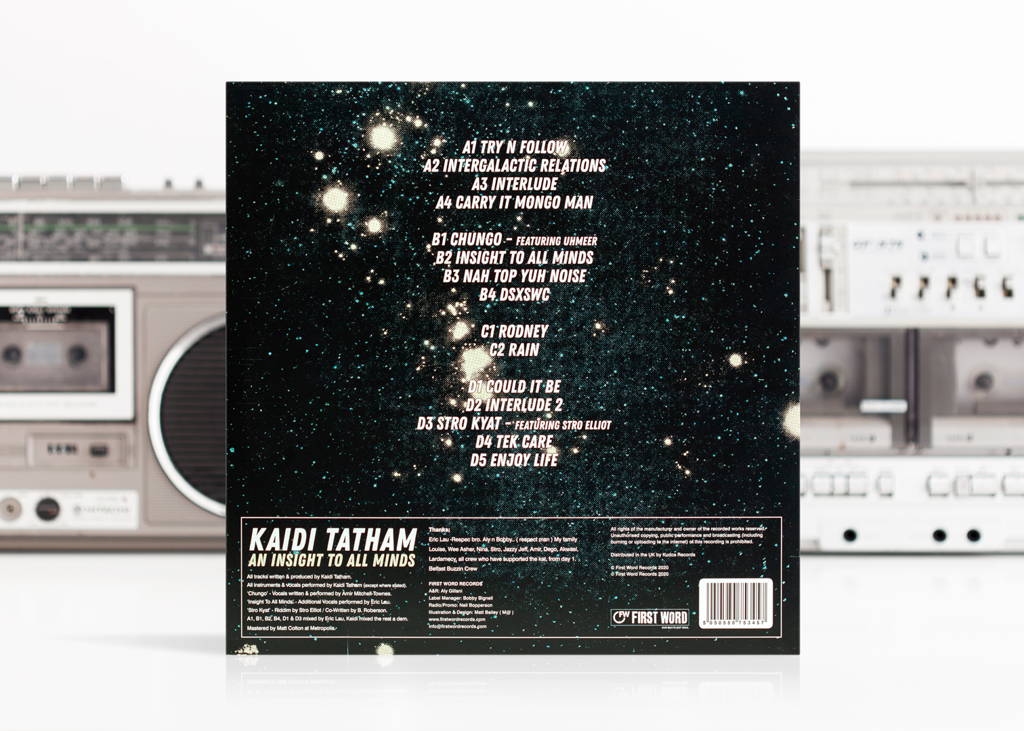 The album sees a few guests join in the fun such as Jazzy Jeff's son UHMEER, who is far from living in his father's shadow but an incredibly talented MC in his own right, who previously worked with Tatham on the Cupid tune found on the It's A World Before You. Stro Elliot features on Stro Kyat, Elliot is an acclaimed producer and performer, who plays the Ableton Push 2 better than a lot of drummers can play a real kit. If you need evidence of this, search "Doing It For Dilla" (we will link at the bottom of the page), which features an all-star lineup of Kaidi Tatham, Stro Elliot, Jazzy Jeff, Eric Lau and Ferno play a medley of J Dilla tunes live in a studio, in my opinion it's one of the best videos to exist on the internet. One of the doing it for dilla collaborators, First Word Records affiliate and producer Erica Lau provides the vocals on Insight To All Minds as well as mixing duties for a number of other tunes on the album.
The personal favourites on the album and choice cuts that I'm really looking forward to playing on the dancefloor are Carry It Mongo Man, An Insight To All Minds and Rain. Carry It Mongo Man has that feel good vibe, outrageous bassline and jazzy rhythms which has become synonymous with Kaidi work and anything 2000 Black. It will keep you on your toes and may surprise the younger dancers. Rain does exactly what the lyrics ask you not to do, which is fill your head with cosmic soul madness, just as the rest of the album does from start to finish. Some of you will be well aware of Tatham's genius which spans a 20 year plethora of sounds and explorations, but to those of you who are just discovering him, we envy the hours of digging you have in front of you.
We're looking forward to continuing this series of monthly picks for you, sharing the musical influences which shape the sound of our store, past and present, via our Spotify playlists. We will be featuring an annual best of, monthly best of and the playlists which we are continuously updating for the moods of our shop floor which you will hear anytime you visit our Norwich store.

Philip Browne Best of 2021 Playlist:



Doing it for Dilla on YouTube:







Leave a comment