Founded in 2014 by two friends, Dany dos Santos and Maxime Schwab, Drôle de Monsieur is a French streetwear brand that crafts collections with a modern, minimalist and individual perspective.
The pair were not originally designers, they did not inhabit the fashion world and they were not based in the French fashion capital, Paris.
Hailing from the relatively small city of Dijon, this 'outsider' sentiment is captured perfectly in their signature phrase 'Not from Paris Madame'.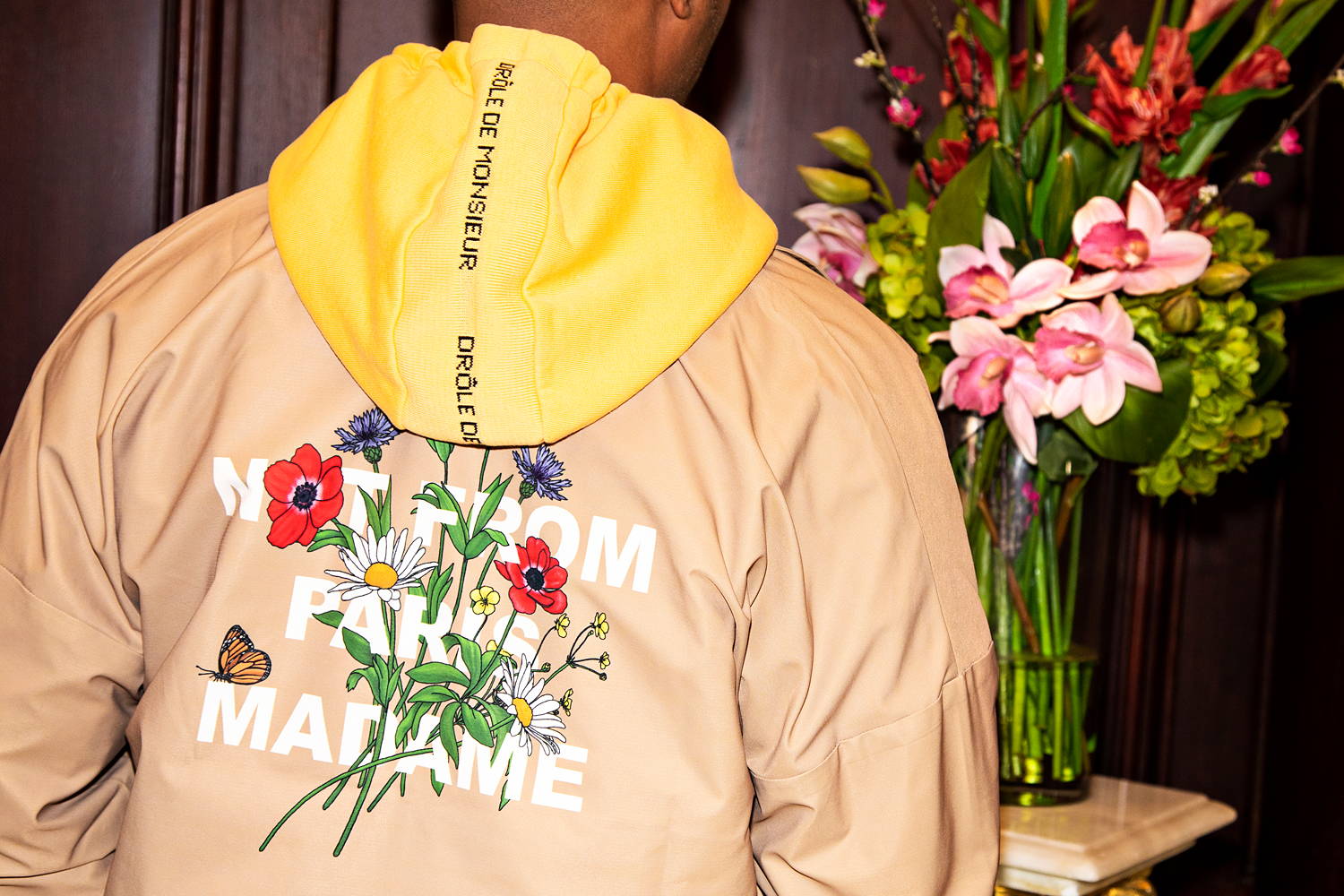 We've taken delivery of the latest Drôle de Monsieur collection and have created an editorial with some of their key pieces. Oversized trousers in wide-wale cord and smooth cottons, slouchy hoodies and sweatshirts and lightweight, minimal outerwear provide the framework for the rest of the collection to sit on.
Punchy floral and velour accent pieces and oversized tailored houndstooth shirts elevate the collection and deliver a highlight for the season.
Bold logos are screen printed or embroidered on both the front and back of garments and a new floral motif is introduced this season.