Patterns of Play X Philip Browne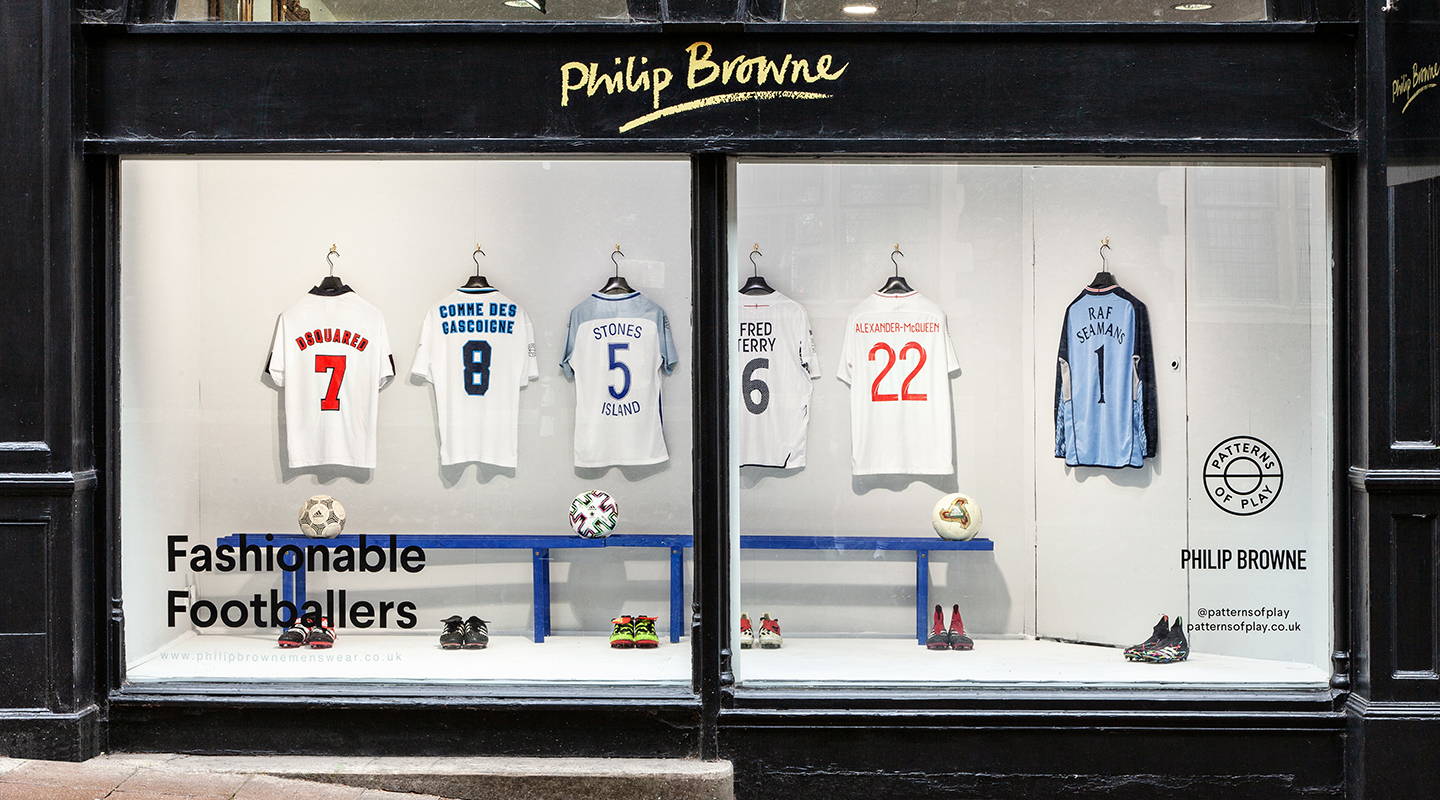 In celebration of this year's Euros we teamed up with Patterns of Play to create a new window display for our bricks and mortar store. Utilising their expertise and creativity, Patterns of Play devised the incredible concept... "FASHIONABLE FOOTBALLERS", a fun play on legendary players, premium global brands, iconic England kits, tremendous typography and nostalgic football boots all exhibited in our makeshift England changing room (the shop front window).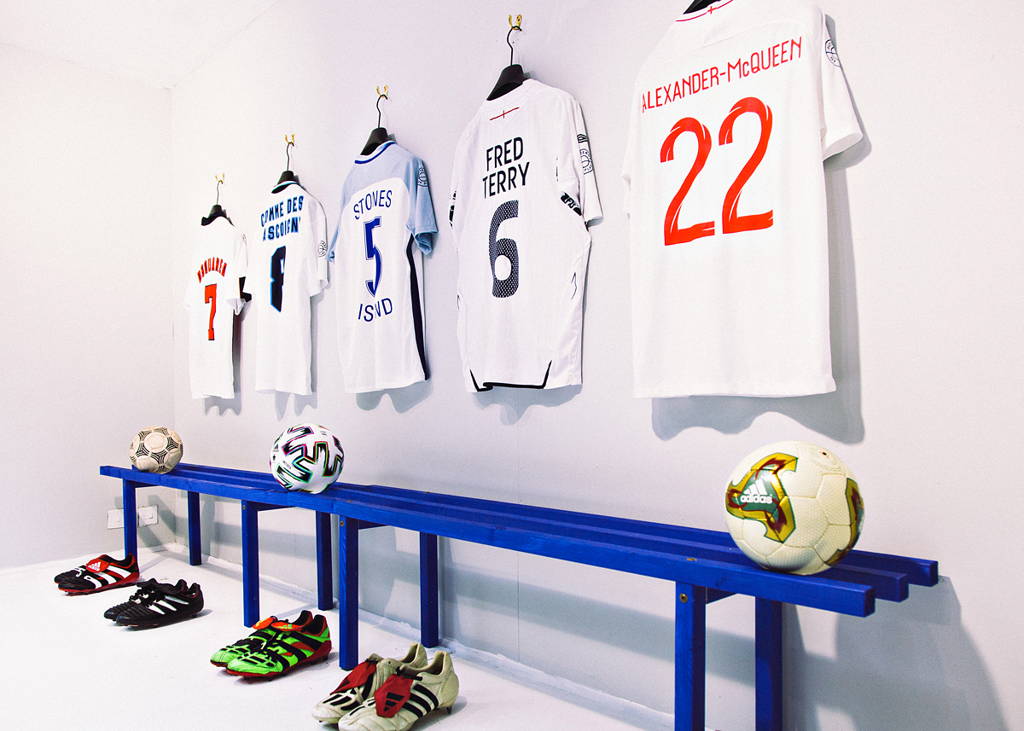 Patterns of Play is a Norwich based creative studio and online shop inspired by football culture. They work on projects for clients all round the world. From pitch-side beach huts to match day programmes they have helped brands, organisations and clubs from all levels of the beautiful game.
www.patternsofplay.co.uk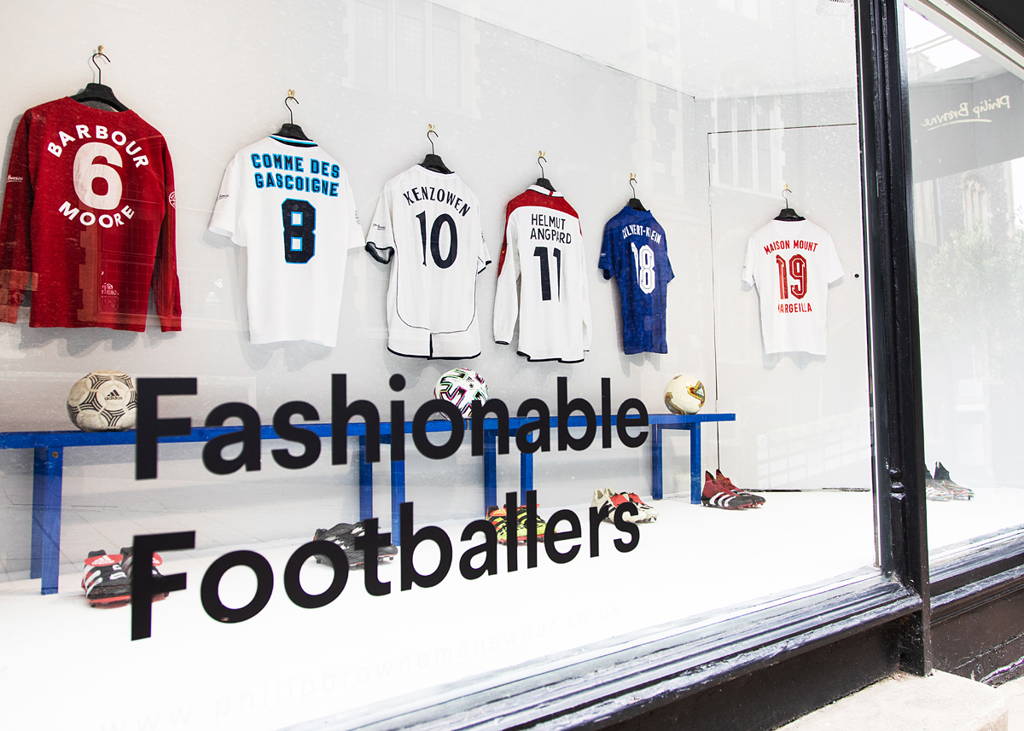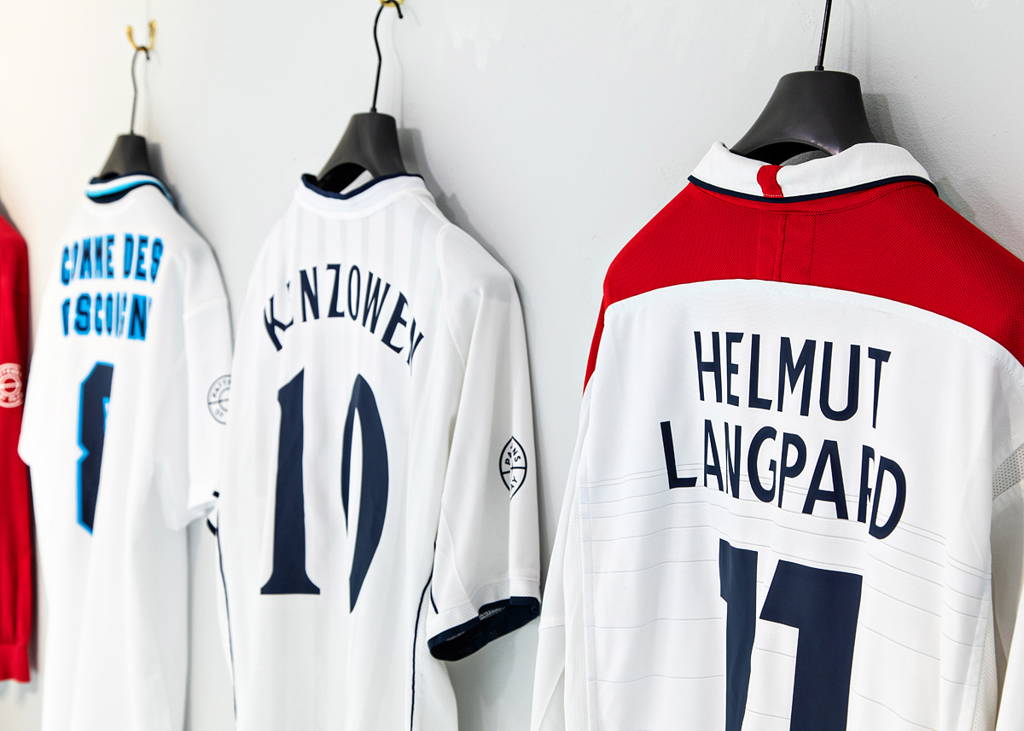 Both ourselves and Patterns of Play see football and fashion collaborating more than ever and we absolutely love it. Recent collaborations between brands and football clubs such as Air Jordan x PSG and Palace x Juventus are giving football an injection of beautifully designed and aesthetically pleasing football couture, giving a new lease of life to a part of the game that many of us thought was dead and gone.
Patterns of Play will be auctioning these one-off shirts via their website at the end of the tournament with donations going to charity.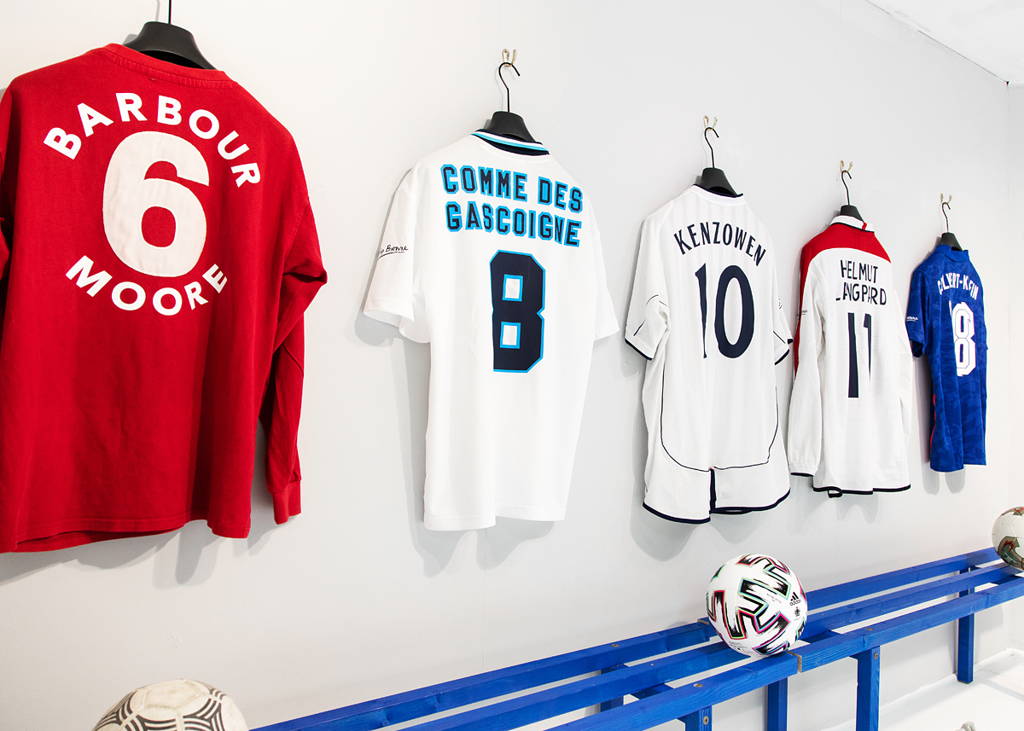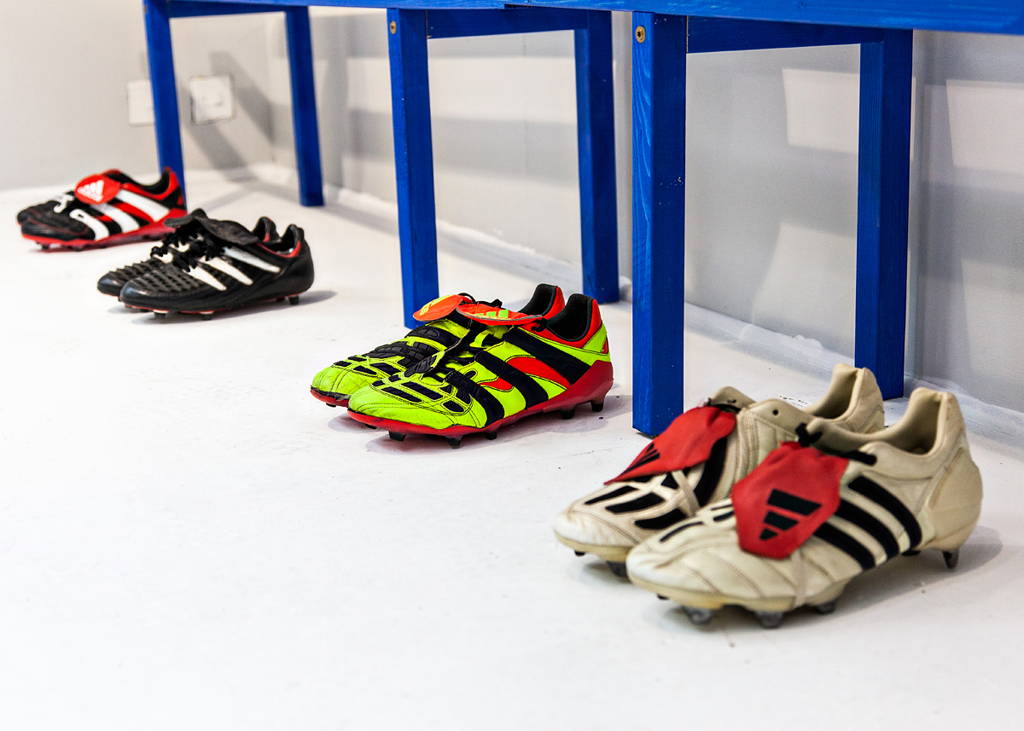 Sign up to our newsletter via our website and Patterns of Play's newsletter and we will keep you abreast of all forthcoming details on this great project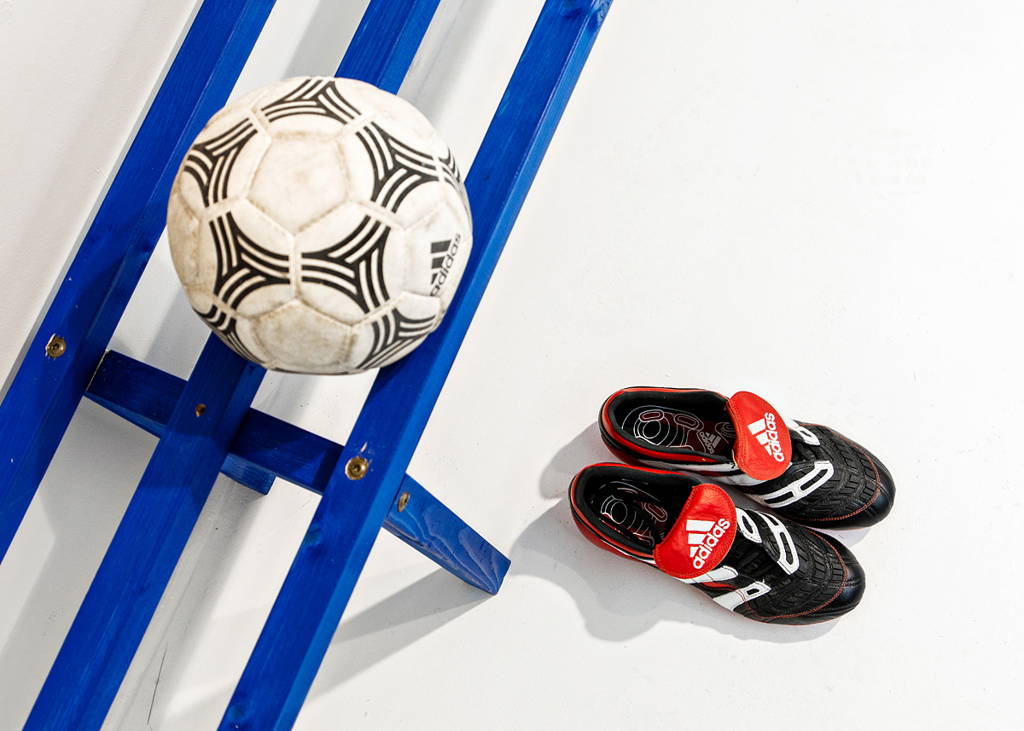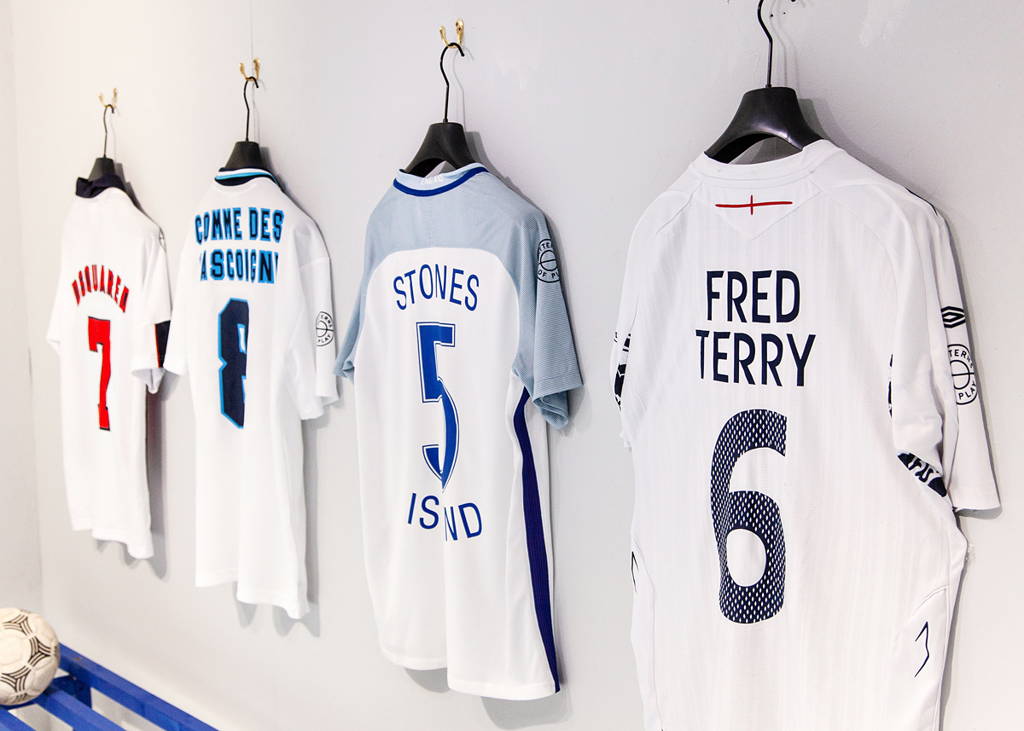 Leave a comment