Interview and words by George Browne
Photography by Kev Foster
"Offer you sweets and give you sour"
Jamie Andrews is a multi faceted artist that pushes the limitations of his material both physically and conceptually. His work, retrospectively, confronts the human condition exposing it in its rawrity, hidden under a barrage of wit, satire, irony and humor, but most importantly, play.

Jamie accumulates objects in a very distinctive way, that is fundamental to the foundations of his practise, they can dictate the motive to his ideas, and some have become the fabric of his unmistakable style. His body of work is varying in disciplines, styles and "isms", but all these labels are irrelevant to Jamies mastery of play. He holds consistency in satire, wit, compassion and humor. They are compelling to view, and we were very lucky to have had a guided tour of his studio space and home.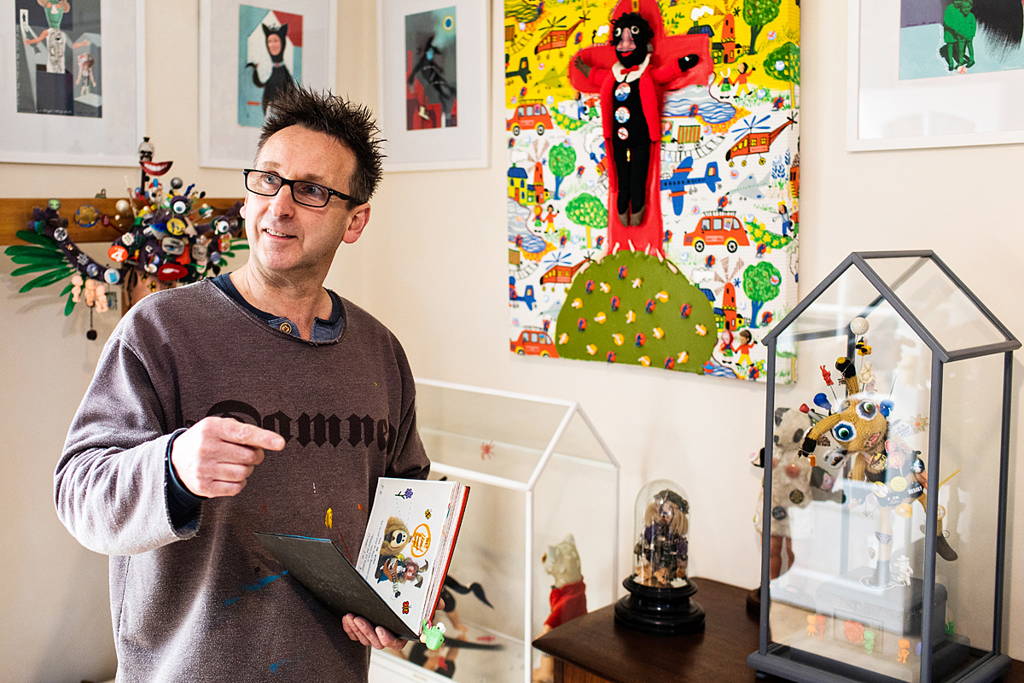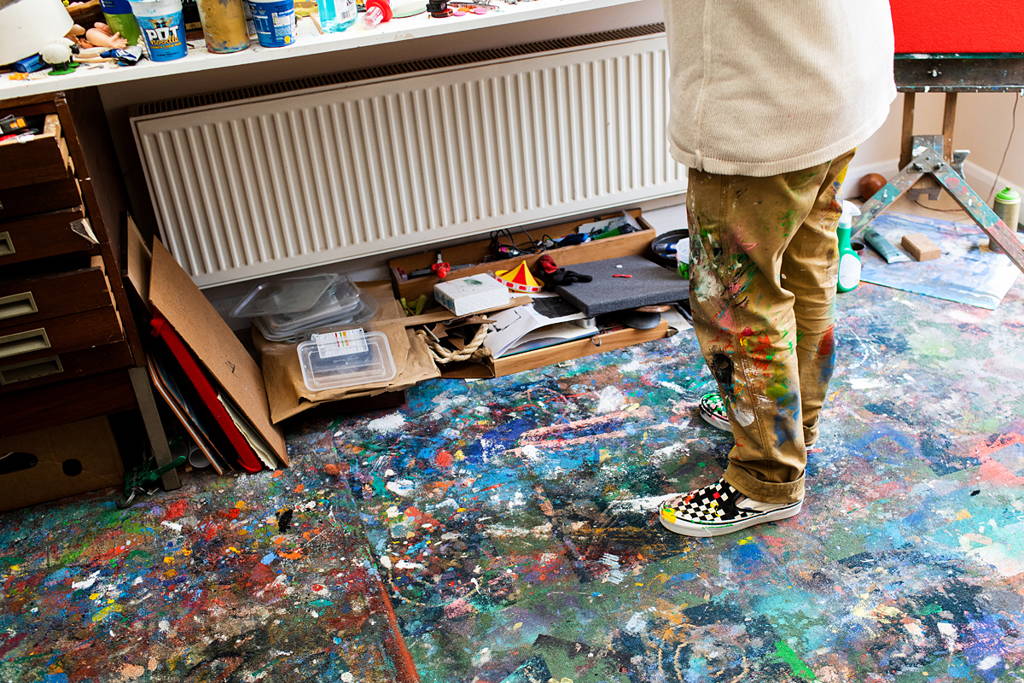 "I don't consider myself an artist, I'm a storyteller. I hate it when people endlessly talk about the process, because you shouldn't really be thinking about it. Process just happens; if you're experimenting, looking and exploring, your process is constantly evolving. I don't think about using paint as coloured glue anymore, it just happens. If it doesn't work, then fuck it, move on"
It had been 8 years since I last saw Jamie, however we were greeted by him giving us the V's as we pulled in. Upon entering, we were welcomed by a giant typography piece reading "My God is Better Than Your God" and a series of 19th century religious sculptures and etchings that Jamie had "defaced". A fitting inlet to a stream of Jamie's consciousness pouring out from every inch of wall and surface visible.

Leading us through to the kitchen, he showed us his studio in the conservatory, well lit, beams of light pouring onto the carpet that was splattered with years of accumulated paint. On the surrounding walls there were a series of portraits, which included "designer terrorists". They embody a playfulness that is consistent throughout Jamie's work, whilst simultaneously making us think about stereotypes, and how stereotypes are built through discourse and dogmas.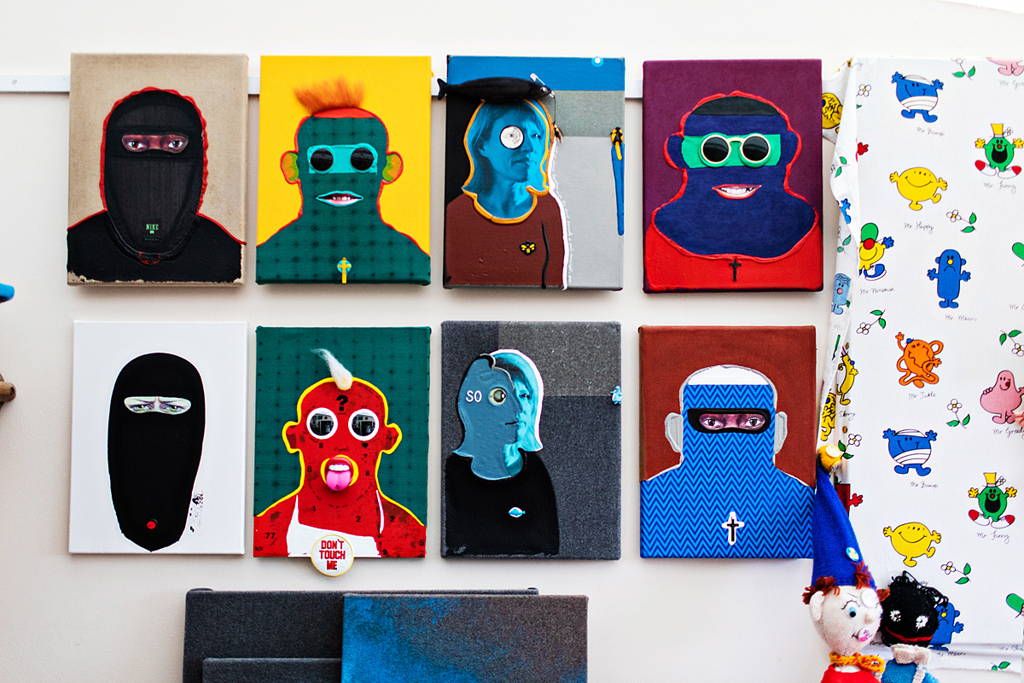 "Racism, I hate racism, its indoctrinated, no-one is born a racist, its something that you learn or hear, It becomes part of you because of others"
Jamie then proceeded to show us his "living room" which is more akin to an ongoing gallery space where the nucleus of his scheming takes place late at night and in between looking after his three teenagers as a single parent. He also doesn't own a television.
"Making the most of what you've got"
He started by showing us some of his "uniforms" from self made punk inspired garments to a set of blue overalls that have been his suit of armour for many years. One jumper that he slipped on read "Fuck off" on the front and "Whatever" on the back. Jamie's punk roots are always present in his work, even when not noticeable. He confronts himself and the viewer with an urgency that is necessary to his practise.
Jamie learnt to draw at his dining room table with his father. He would make a scribble, then his father would put eyes on, expanding on the drawing together until the page would be filled up by a story. His father would introduce words to teach him to read and to write. Every day they did that together until sadly his father passed away whilst Jamie was still young. But Jamie never stopped what they started, he continued…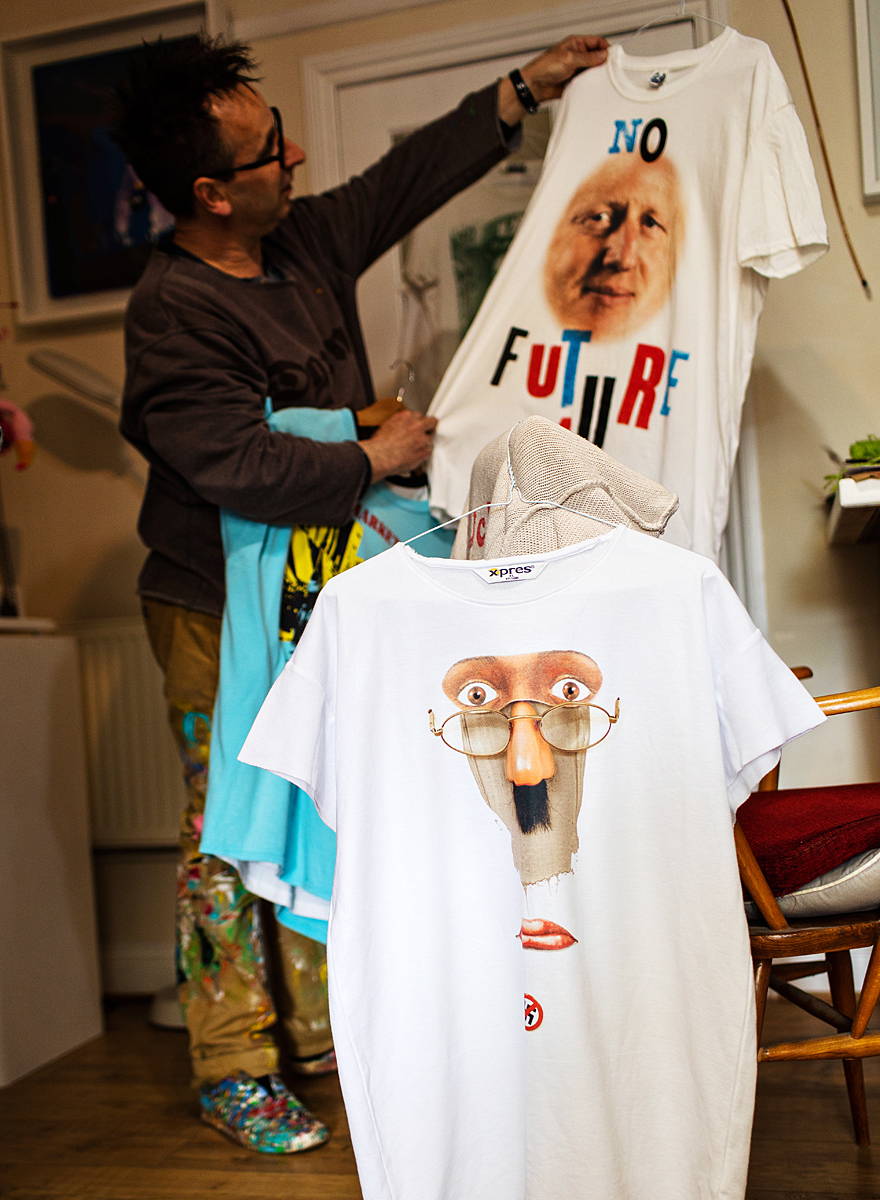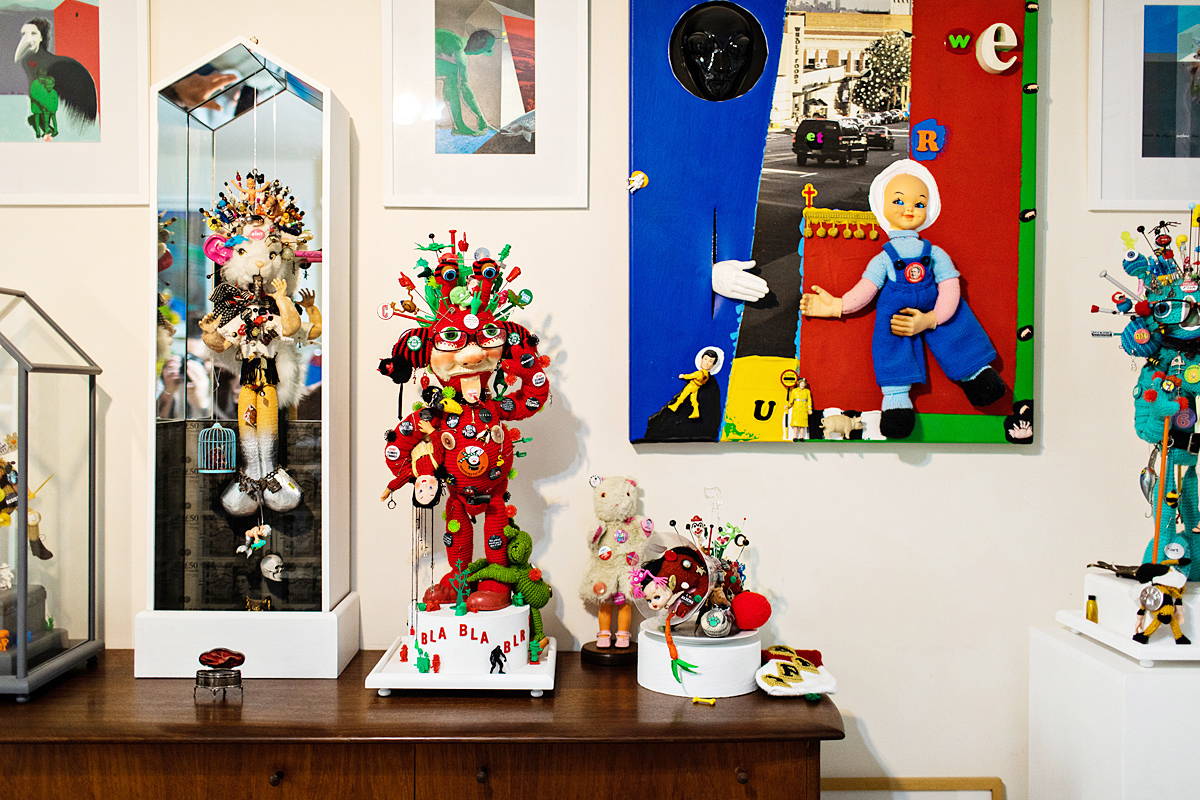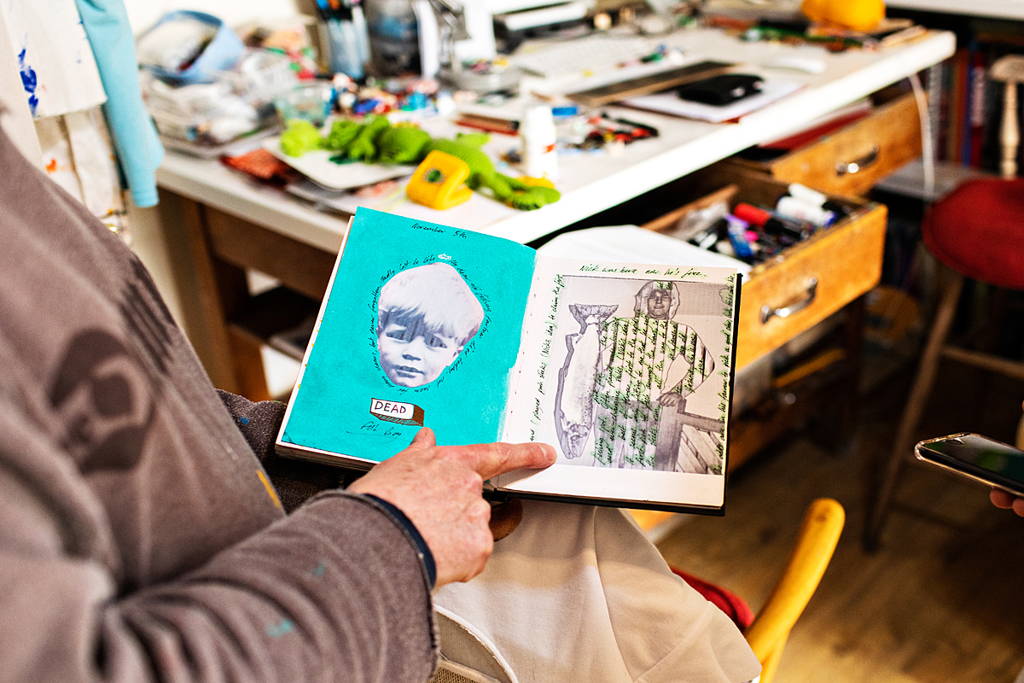 "I was still talking to him, he just wasn't there"
On reflection, the seemingly arbitrary act of sitting at a dining table doodling, playing, and exploring, has become paramount to Jamies practise. Connecting the linear dots and fast forwarding the decades, the same little boy is still sitting there with his dad at the table today, however, under a different set of values and devices to allow himself to understand and "mock" the world we live in. "I was still talking to him, he just wasn't there"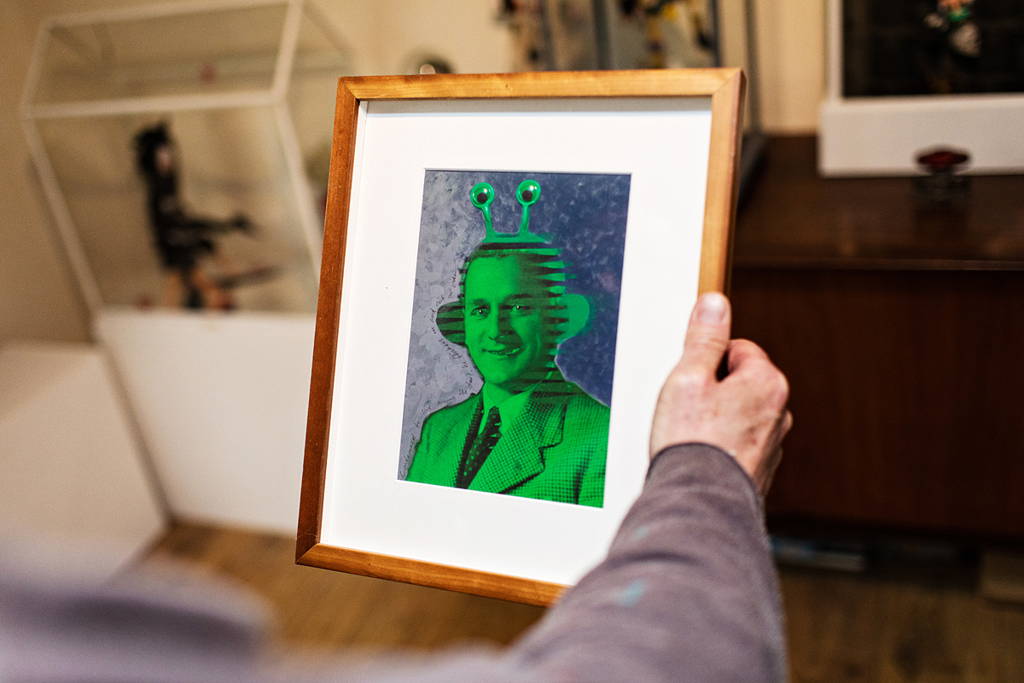 "When you're 5 or 6 you don't know your dad, but he became the alien who i loved"
Jamie's portraits take many forms, from drawings to paintings to sculptures, but all consistent in his exploration of play, through self observations and the social climate around him, he presents objects in a way that become signifiers to a memory, or represent someone through the attachment associated with the object.
Jamie's "transition dolls" are an ongoing sculpture series that are made over a period of time. He usually makes one doll of himself a year, and typically they are made up of events depicted through objects. Effigies of his parents are also immortalised through doll forms.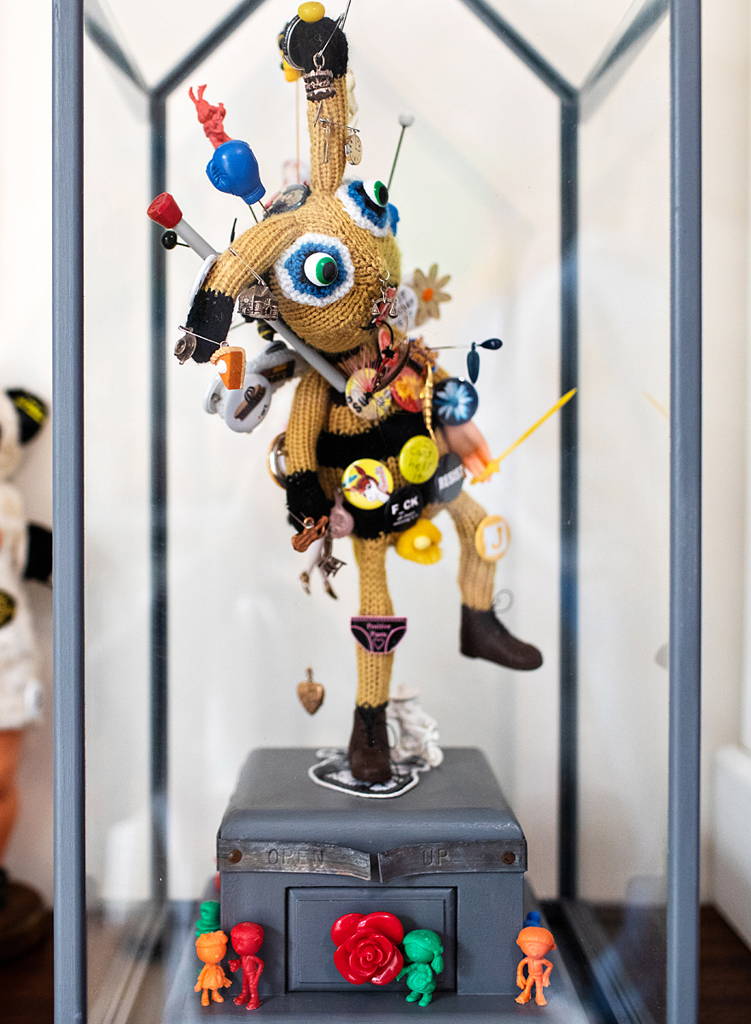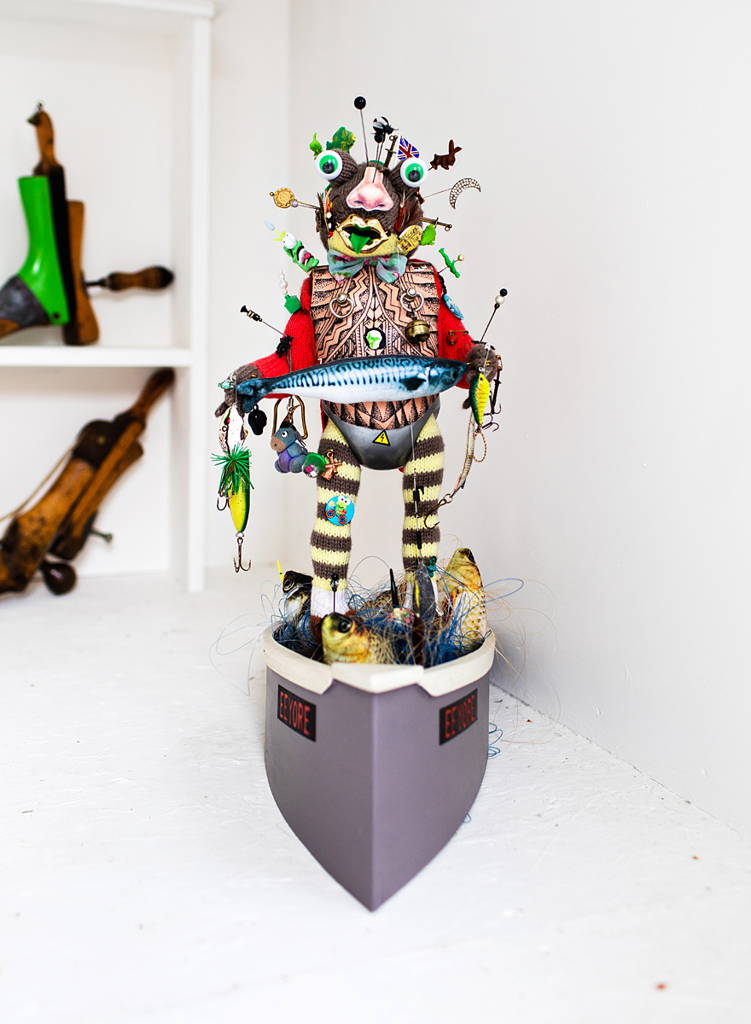 "The ego and the id fight each other, but then the superego puts morals on everything. My superego is my art"
Jamie's work is a triumph, an existential commentary of the weird, the wild, and the wonderful world that we live in. An honest, balls out approach to image making, that builds on the artist's own navigation as a human whilst making us viewers think about our own existence in a contemporary world full of problems hidden in plain sight…
There is no doubt he is one of the most interesting and important artists in the region.
"In times of need, when you've got no money, you can still make art, even if it's a load of salt and you're just drawing with it on the table. It's more of the process of getting it out of your head than the physical thing at the end and to sell. There's so many artists making art just to sell, and it's more about their ego than it is to do with art. You can take yourself too seriously and so many artists do, and then you start to lose the fun. Why would you do anything creative, if you didn't enjoy it ?"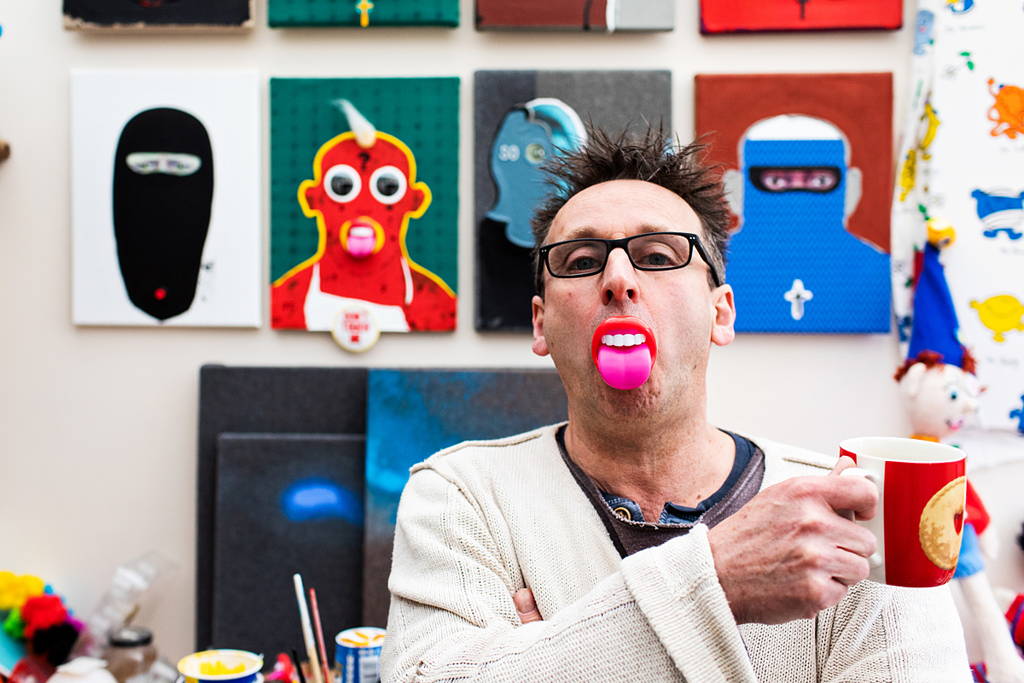 A huge thanks to Jamie for having us.
Please visit his website and instagram for more info and work.
@jamieandrewsart

@fairhirst gallery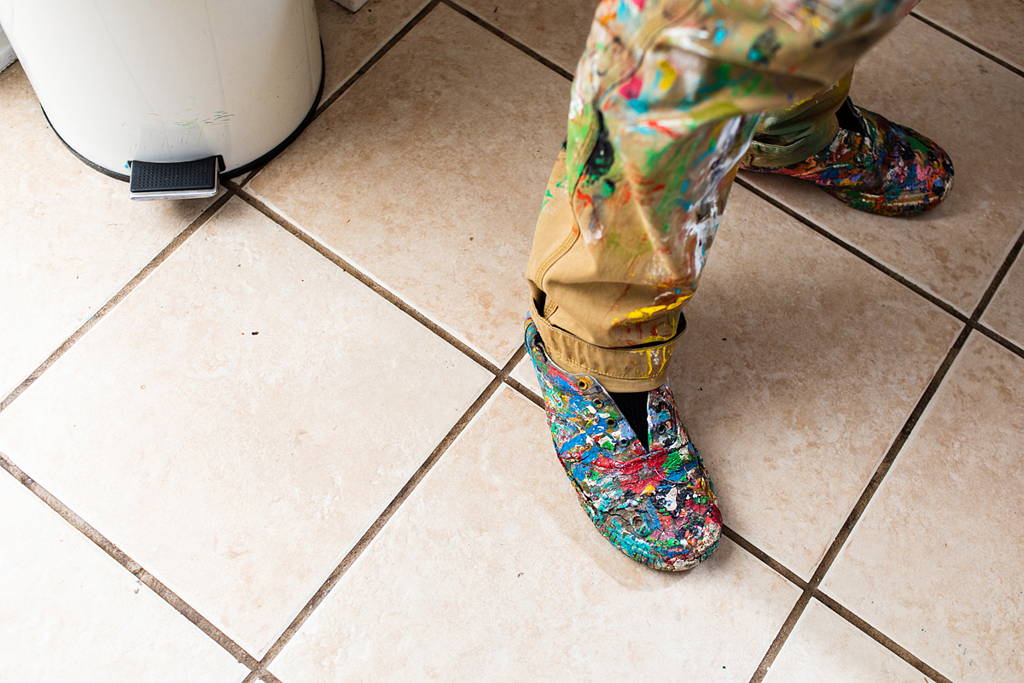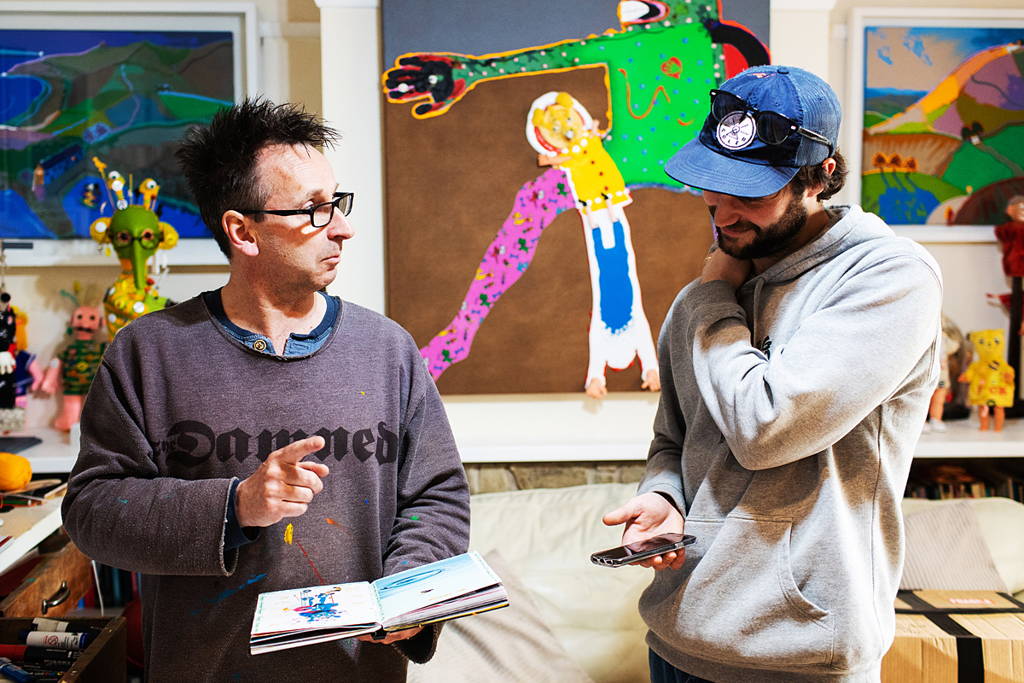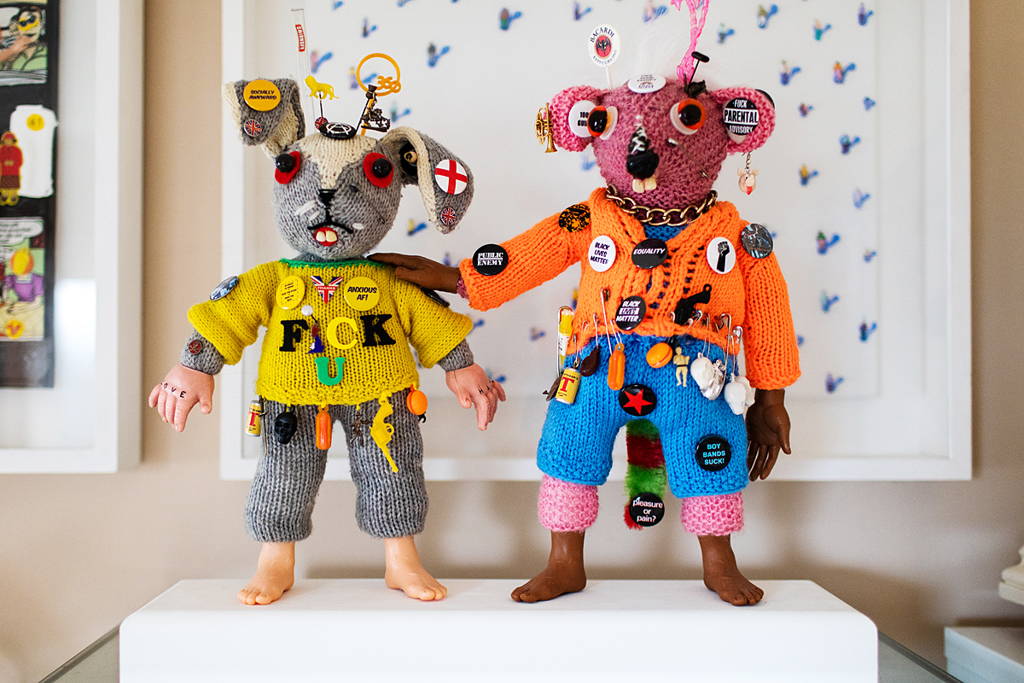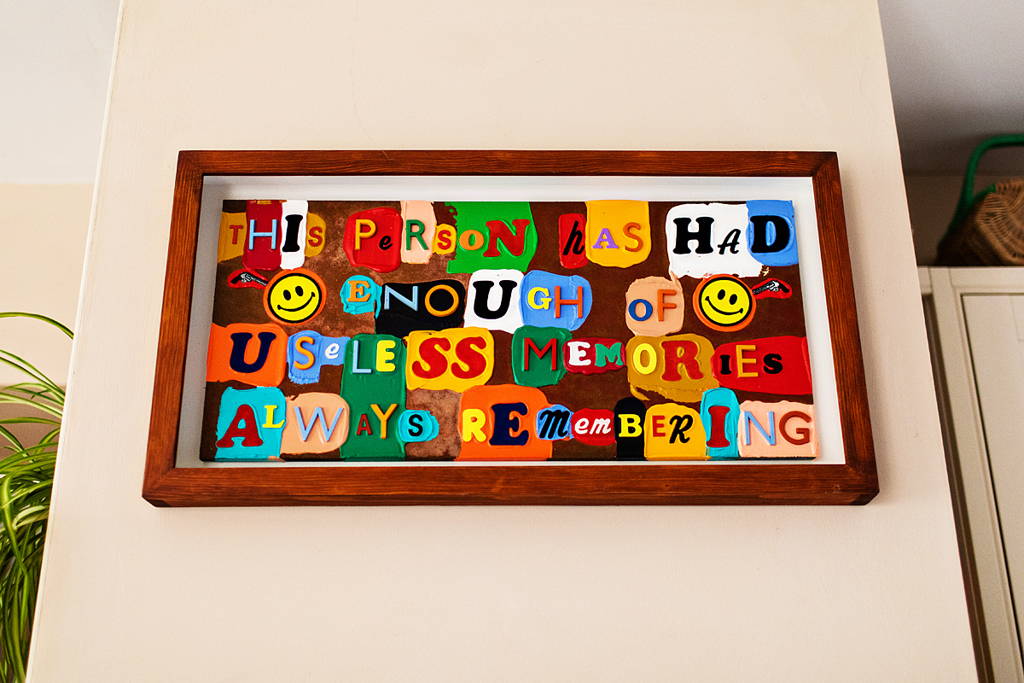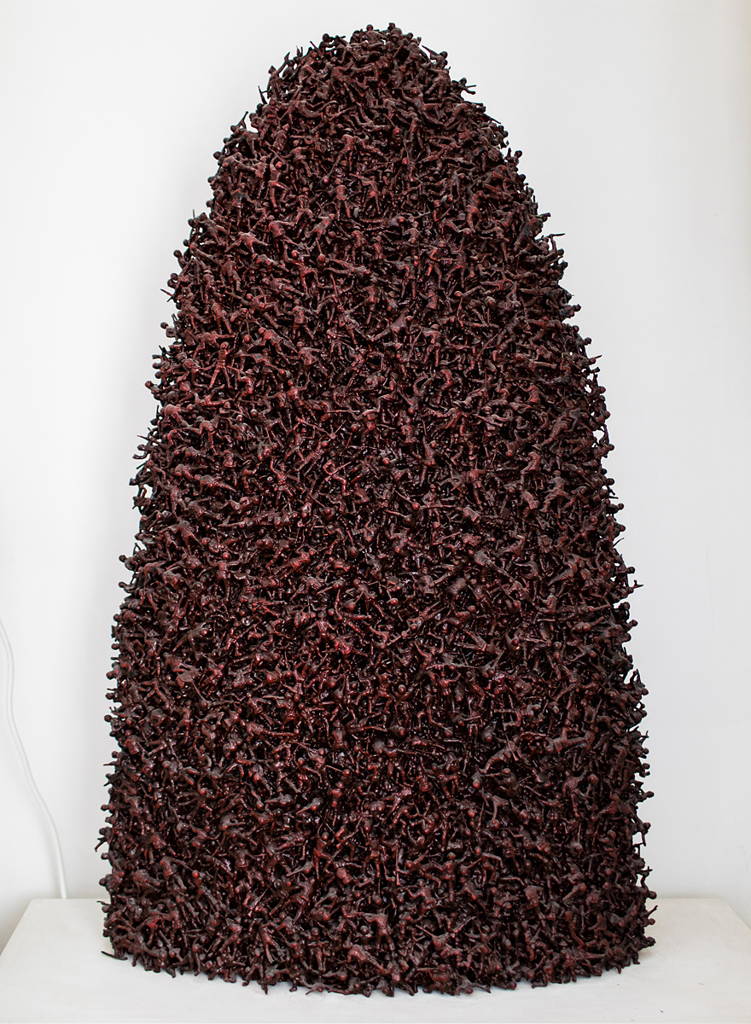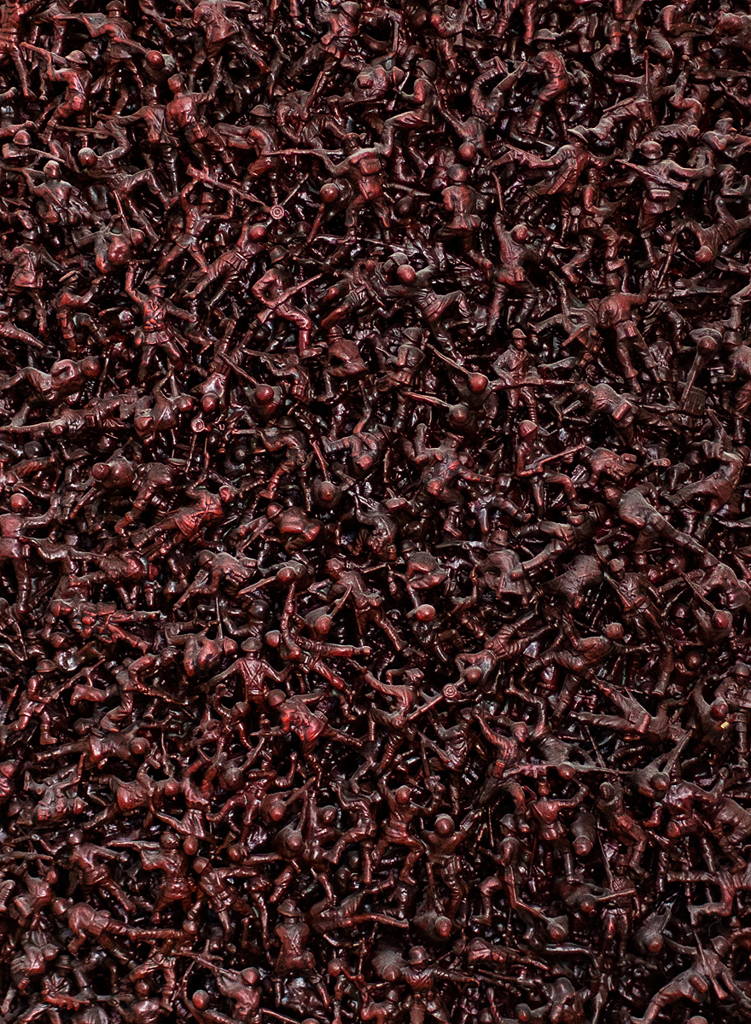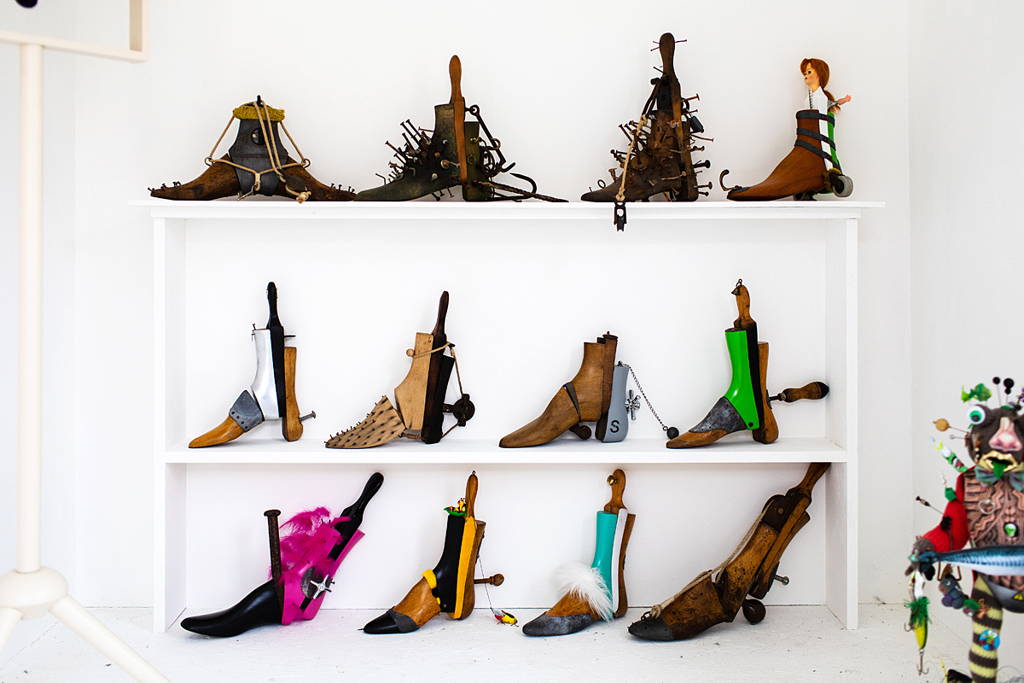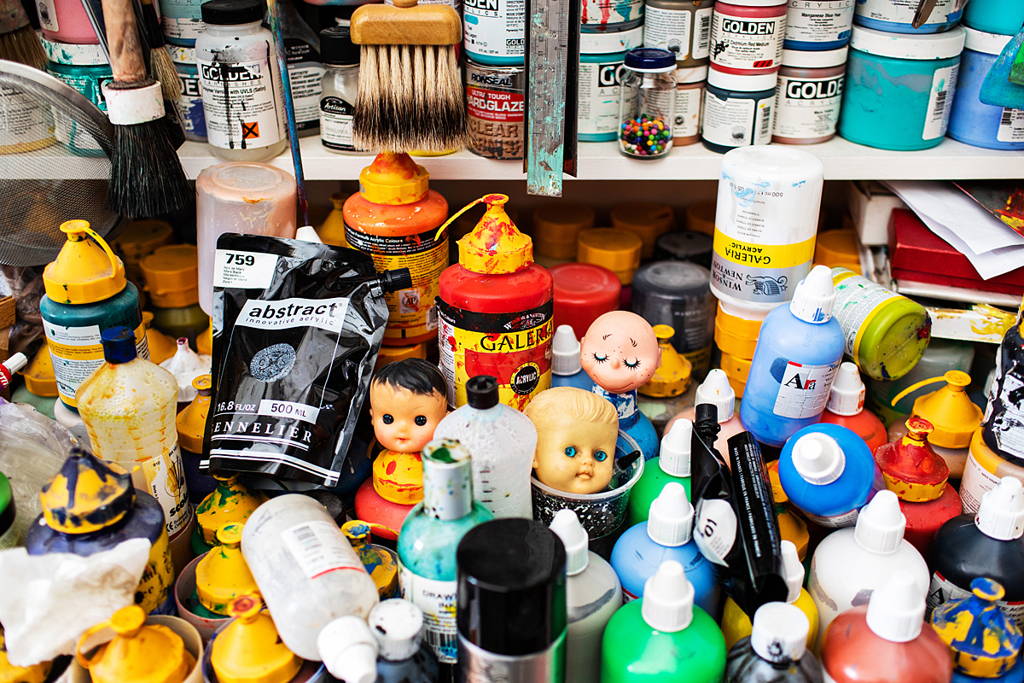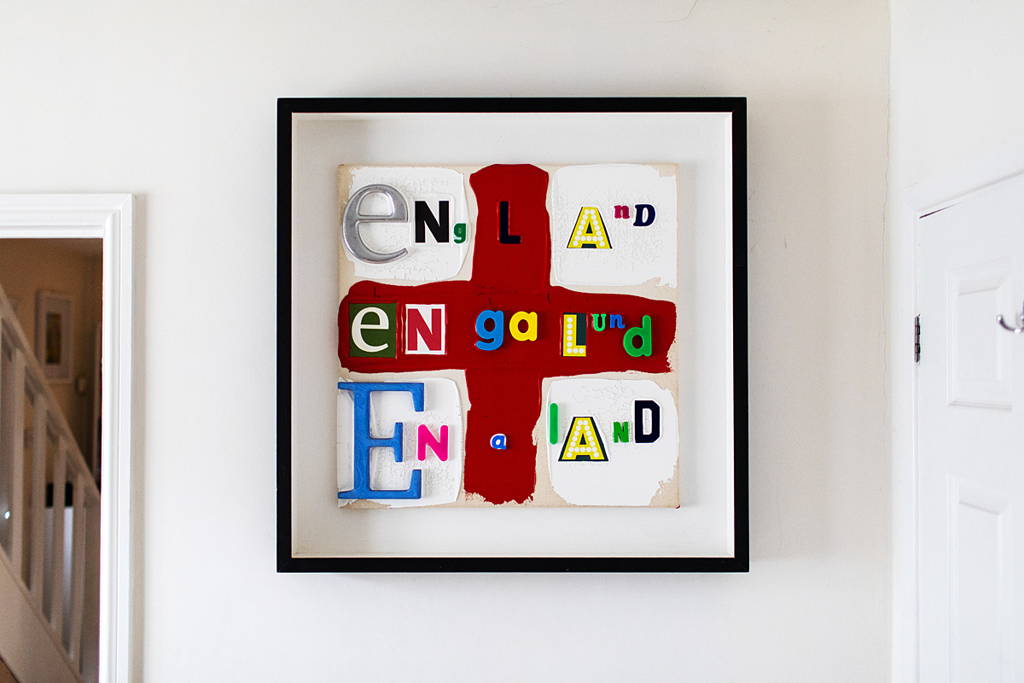 Leave a comment