Soul Stew Celebrate Their 5th Birthday With Floating Points.
Soul Stew Celebrate Their 5th Birthday with Floating Points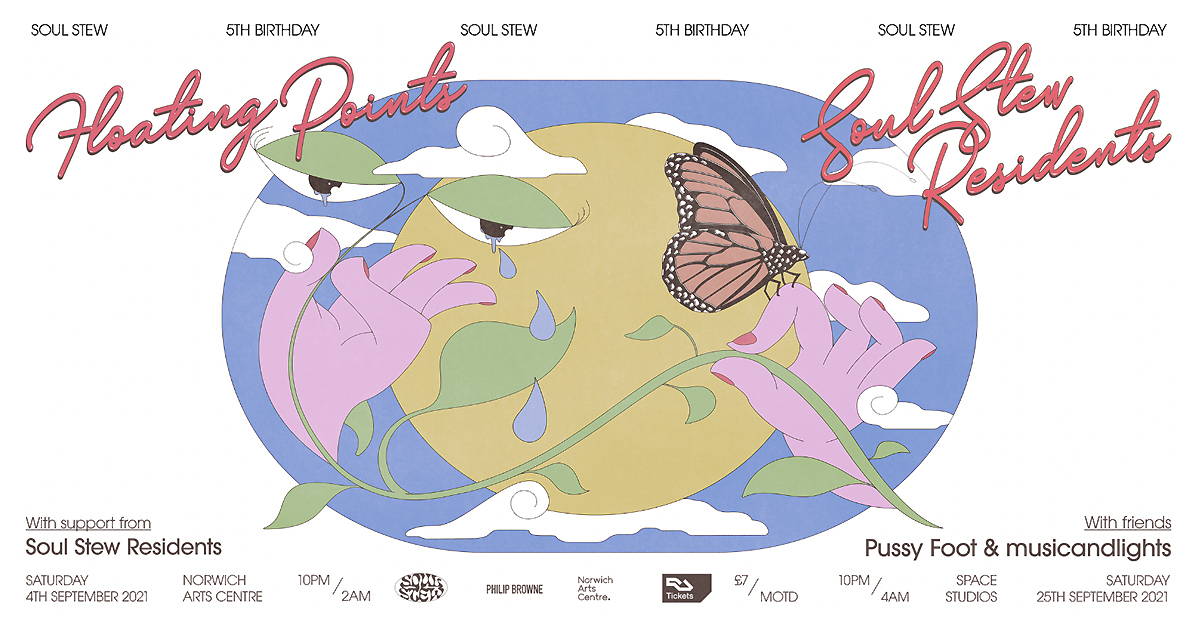 Soul Stew celebrates its 5th birthday with Floating Points at the infamous Norwich Arts Centre.
Our in house Soul Stew resident has pulled one out of the bag with a bang, in bringing the incredible Floating Points to Norwich for a night that will no doubt be one to remember. Considering the year everyone has had, it makes the night extra special. Floating Points needs no introduction, his talents as a musician, producer, composer, digger and DJ make him one of the most respected in the game. His most recent album with the legend Pharaoh Sanders is just one example of his diversity and extra terrestrial talent as an artist.
Soul Stew is a Norwich based collective of three vinyl loving locals that have been filling the dance floors of venues in Norwich for the past 5 years. As well as playing at Giles Peterson's We Out Here festival in 2019, they have an artillery of genre spanning mixes available to listen through the reputable Balamii listening site. Balamii is an online music community that produces radio shows and creates a platform for a multitude of musicians, DJ's and fanatics. Check out Soul Stew's mixeshere to get you in the mood for the 4th of September...
The Norwich Arts Centre is a fabulous venue which has laid the foundations of Norwich's music scene for the past 40 years. NME voted it the best small venue in the uk in 2014. The space is situated in an old church that dates back to the 15th century. With acoustics that any sound engineer would die for, this is a fitting backdrop for the almighty, holy sounds of Floating points and the Soul Stew Residents.
Buy your tickets over at the arts centre website. It's going to be a cracker.
Leave a comment