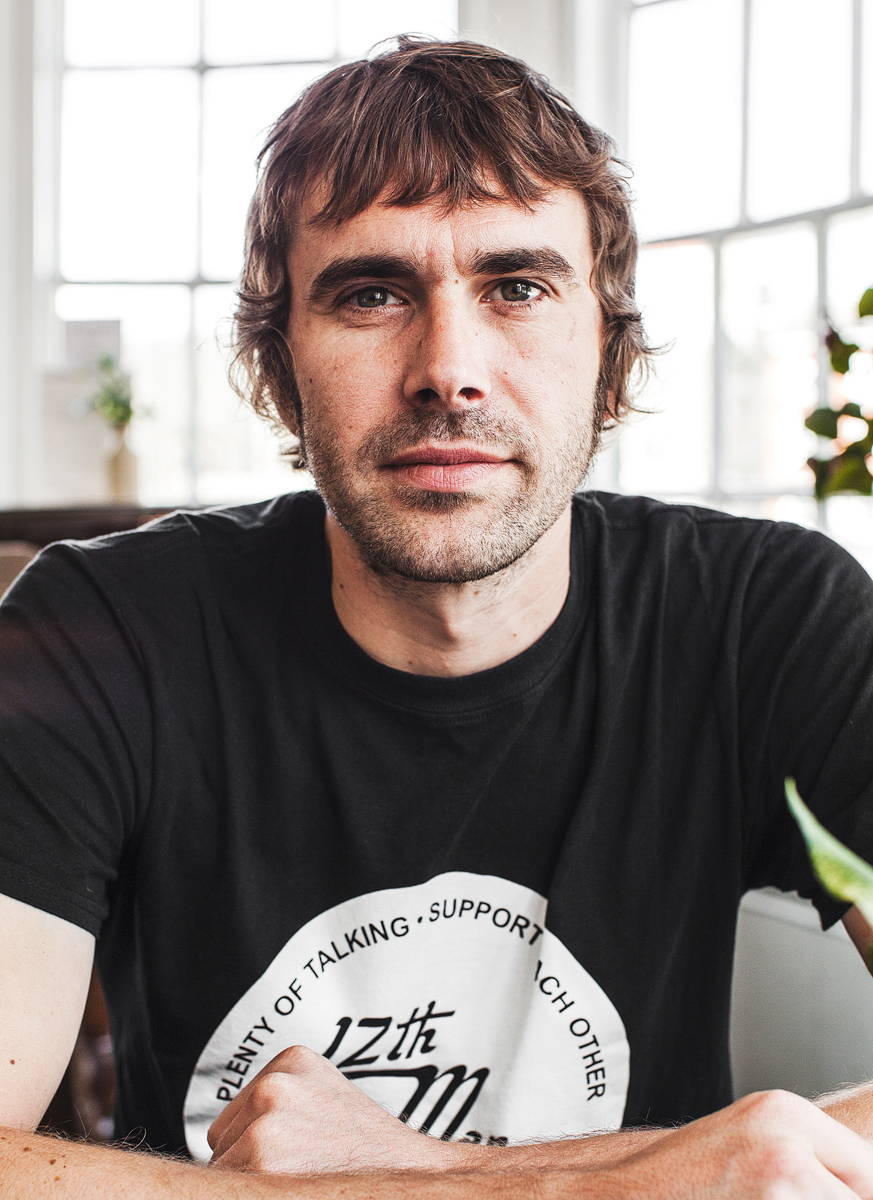 Here at Philip Browne Menswear we recognise that men's mental health is hugely important but men (being men) don't often know who to turn to in times of struggle or how to talk to mates who are going through tough times. We recently sat down with Nick Little, director of The 12th Man Campaign, to discuss the 12th Man's ethos, website and campaign to get men talking about mental health issues and the ways that The 12th Man can offer unconditional support.
Imagine the scene. You are watching the TV. The football is on. The camera cuts to show a group of men standing with their arms wide apart, singing together at the tops of their voices. Their faces show all kinds of emotions. One thing unites them: they are the 12th Man, and they are singing about their shared love, their joy and passion. The one's they will never give up on - their football team.
A few moments later the camera cuts to one man in particular – he is crying. Maybe it's because his team is the underdog and they are beating a giant. Or maybe his team has just conceded a goal and his love has been relegated. Perhaps it is because his team has just won a trophy for the first time in years, or because he has never seen them play at Wembley, or in Europe and he is so overwhelmed. Whatever the reason, men un-mistakenly recognise his tears as tears of passion. His display of raw emotion is celebrated. The camera zooms in…
But what if he was crying because his father had died? Or a relationship had ended? Or he felt anxious, or intensely sad? Would men, and the cameras, celebrate him in the same way?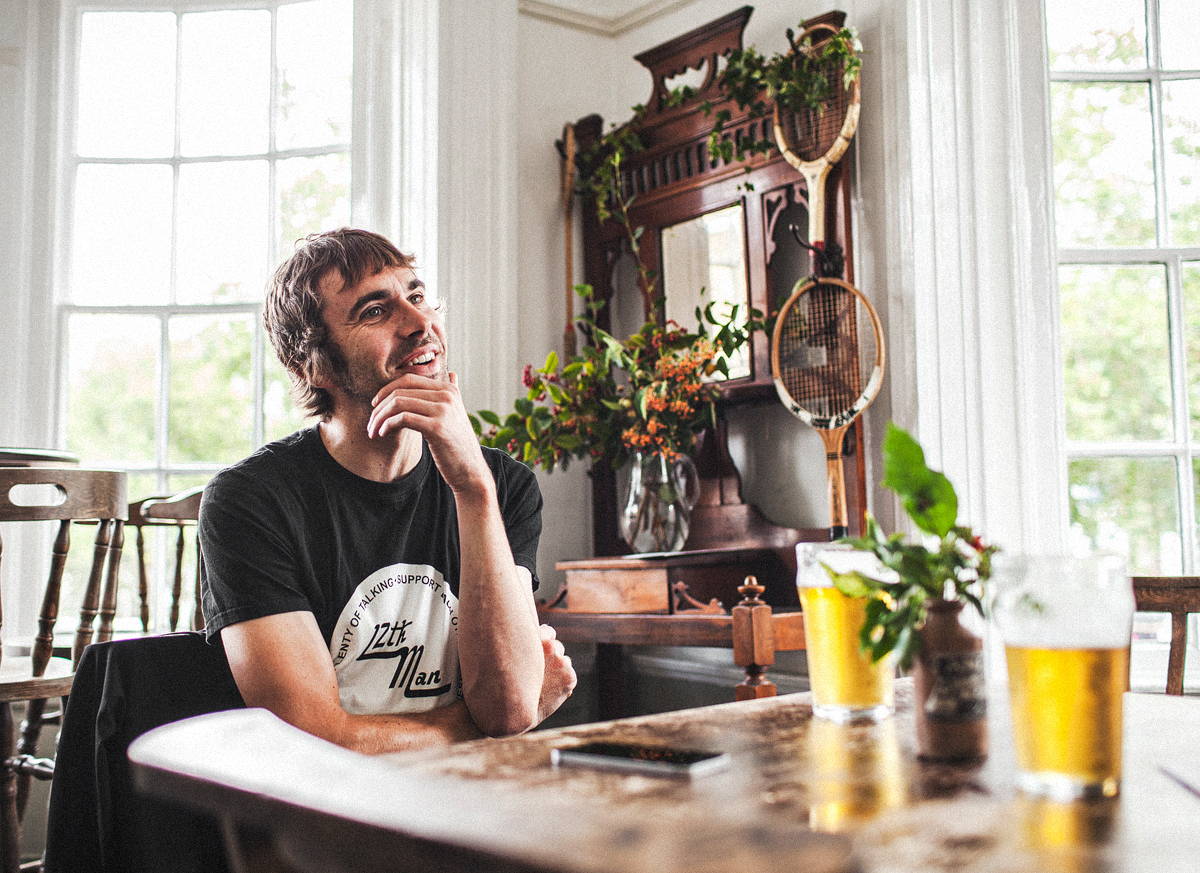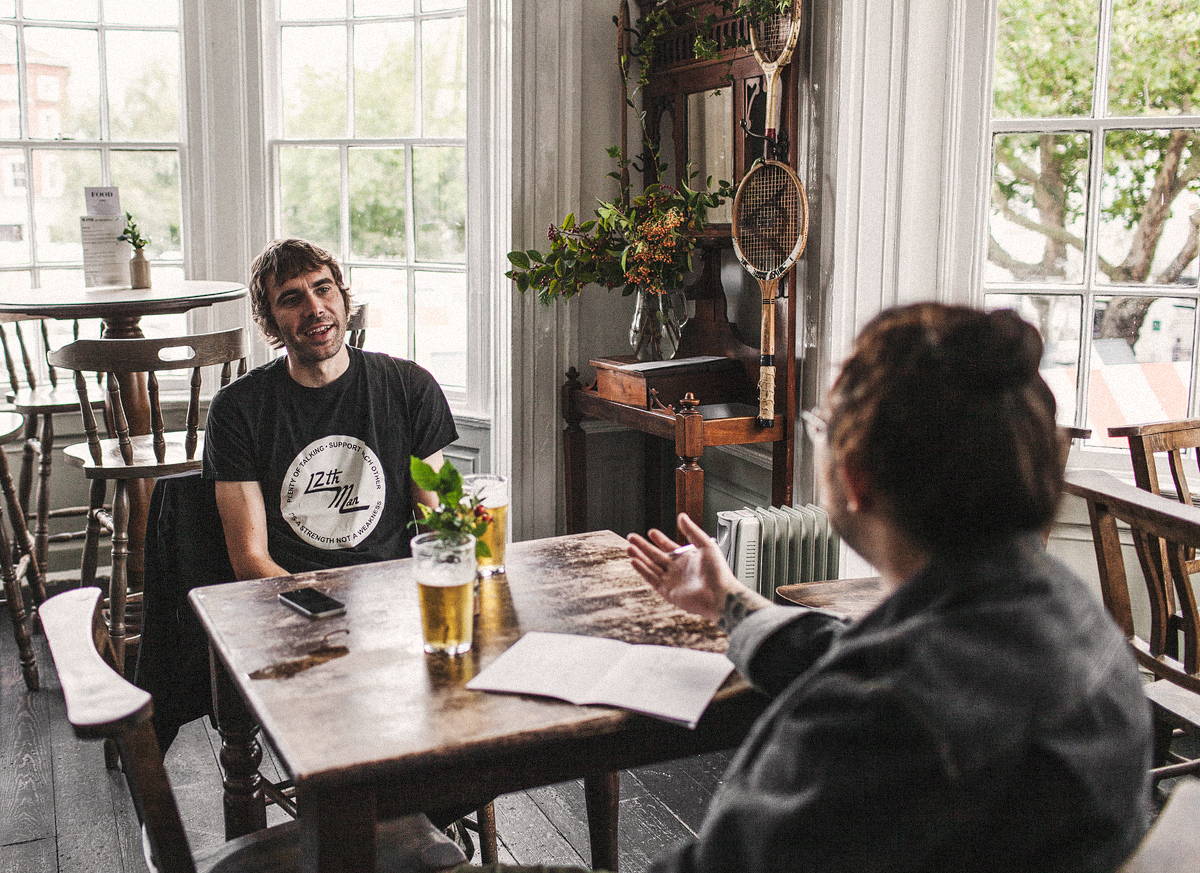 The 12th Man campaign supports men to talk more openly and more often, about mental health. It uses the positive image of the crowd and the emotions they show and asks men to carry these with them in every-day life: Plenty of talking. Support each other. Tackle the stigma. Don't bottle it up. Be The 12th Man.
The campaign works with small businesses such as barbers, pubs, tattooists and menswear stores and offers mental health first aid training to staff. This not only supports the workforce, all of these spaces are places where men go and they can become 12th Man venues where it is a safe space to talk, or where the campaign is promoted through merchandise or activities.
12th Man is also working in interest areas and has begun work with cycling clubs and scooterists. They hope to expand to other sports and interests in the coming years.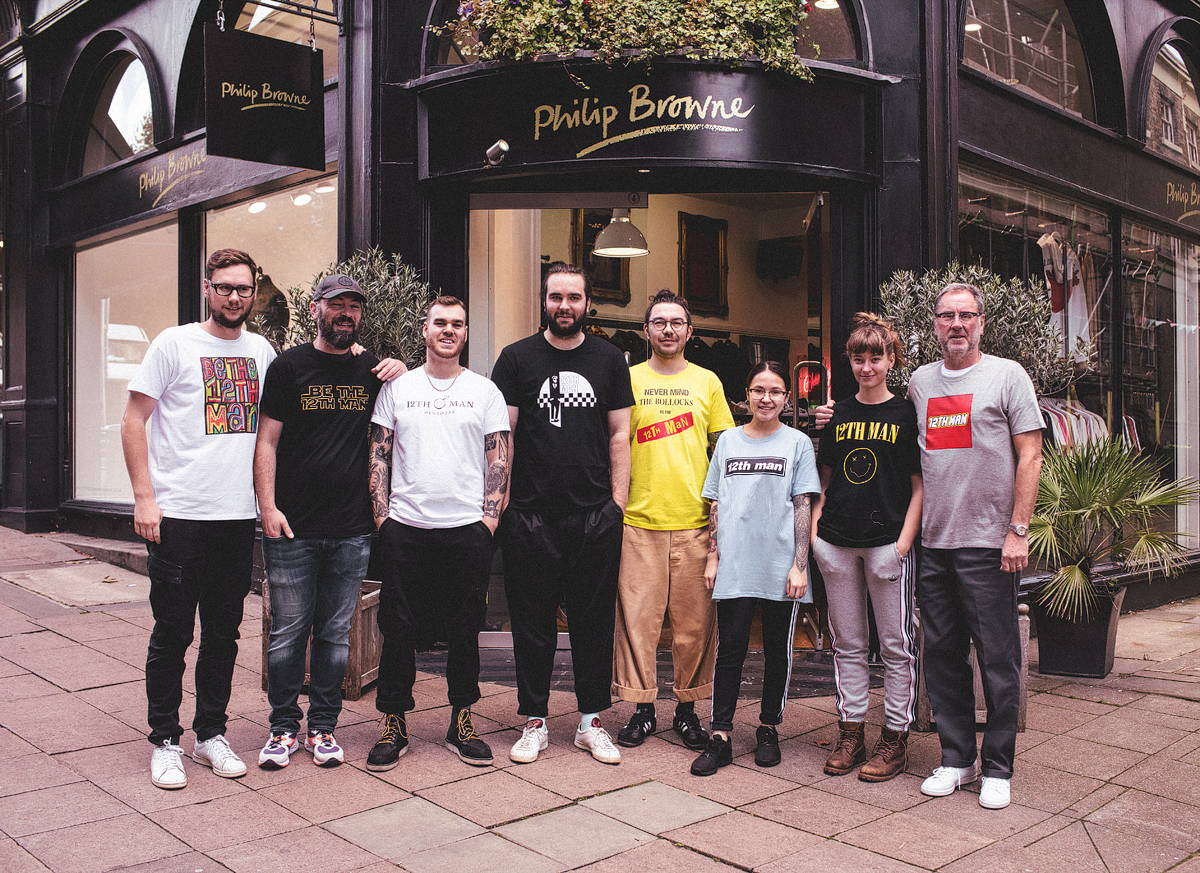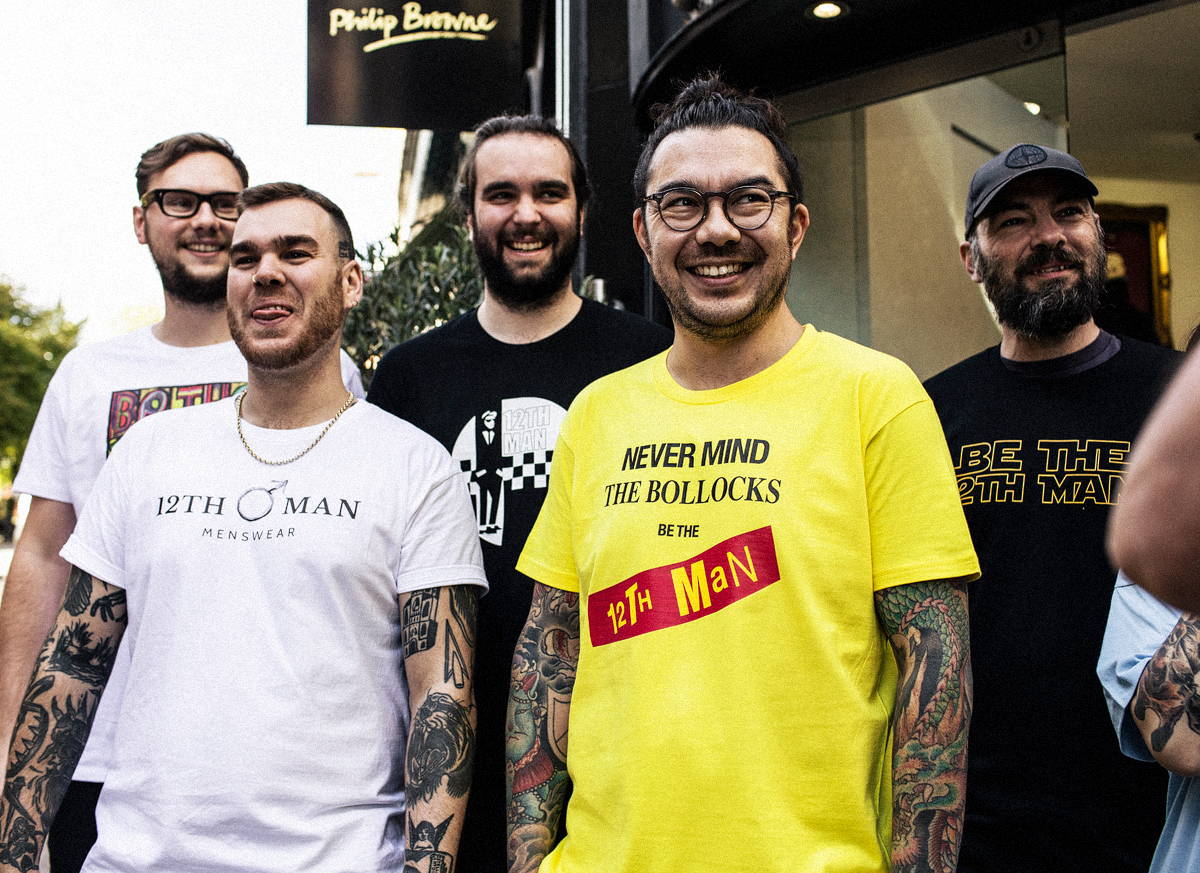 The 12th Man has recently launched the 12th Man Menswear range which reflects the various elements of the campaign. Director of The 12th Man, Nick Little says that 'the idea is to create items to reflect as many men's interests as possible so that whatever you may be into we'll have something for you. That's going to take a long time, and we'll need help from artists and designers willing to give a bit of free time to a good cause, and also shops like yourselves.'
Philip Browne Menswear is delighted to be stocking items from the 12th Man Menswear range and hosting a collection tin for the campaign. Over time staff will take some training, and we will help promote the campaign to other stores. Nick mentions that he 'can't wait to get started working with menswear stores as we need to find ways to make mental health normal conversation for men. We don't want to create "I ran the marathon" style t-shirts, as great a cause as they are supporting. We're doing something different – we want to tap into people's specific identities and interests and make items that they want to wear. By buying one you'll be giving money to a good cause, and by wearing it down the pub or to the footy you'll get conversations started. And then it has paid for itself!'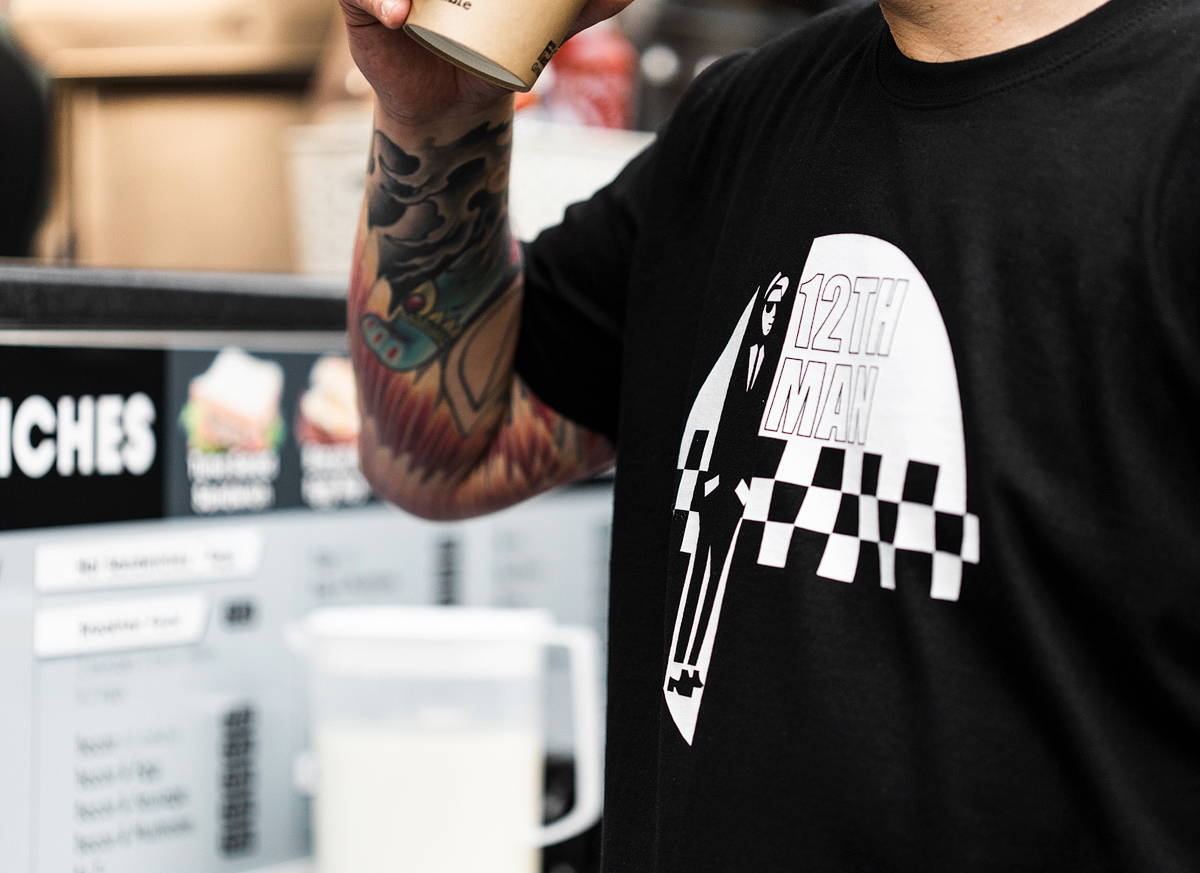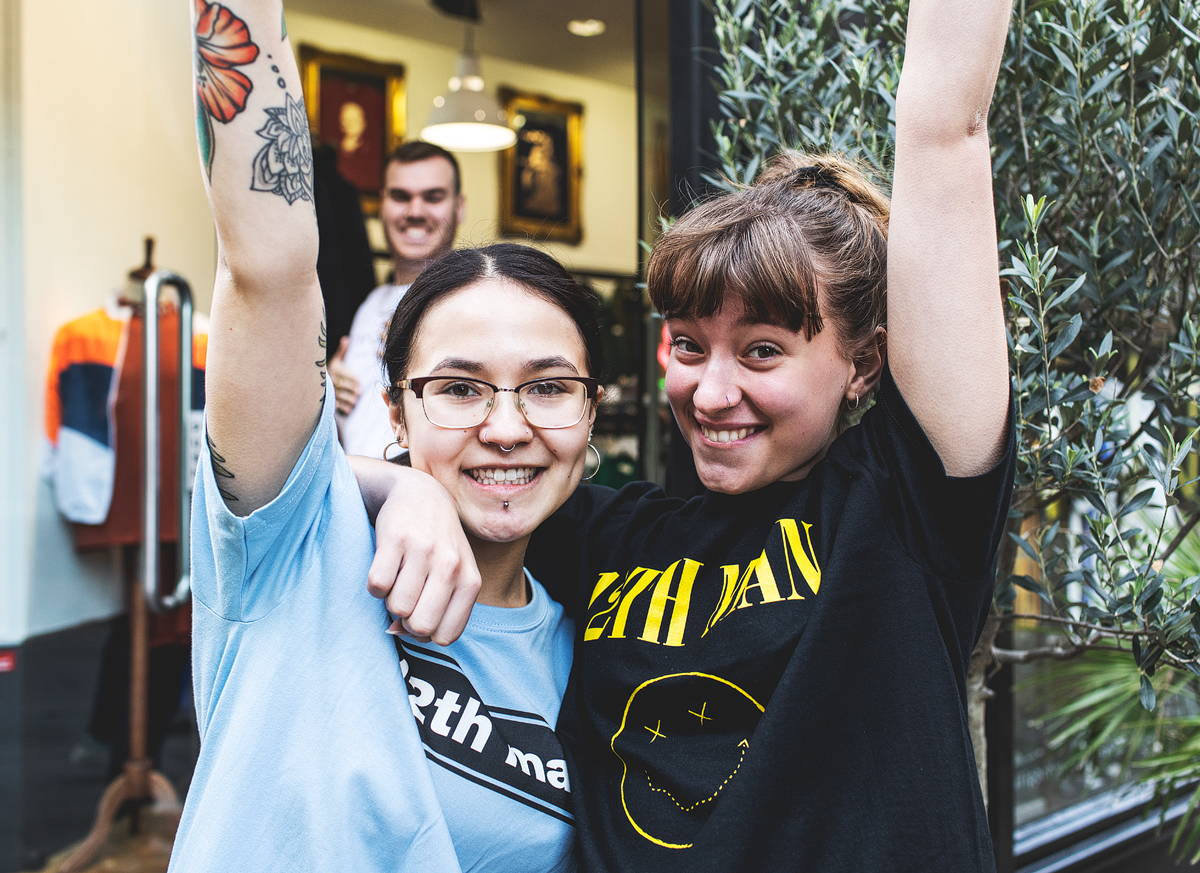 If you're in the city over the next few days, do come by the shop and check out the range of t-shirts we have and have a chat with one of the lads on the shop floor. We're more than happy to have a chinwag about all and sundry (as some of our customers are more than aware!)
The 12th Man campaign is owned by The Outsiders CIC and was created by Nick Little and Oz Osborne (1972-2018).