Versace. Collection and Versus SS19
The iconic Italian fashion powerhouse Versace was the subject of our latest editorial photoshoot. Renowned for their signature Medusa head logo, exquisite tailoring and use of bold Baroque and Roman inspired prints, Versace was first established in 1978 under the direction of its eponymous designer, Gianni Versace. After his untimely death in 1997, Gianni's sister Donatella took over proceedings at the house of Versace as creative director.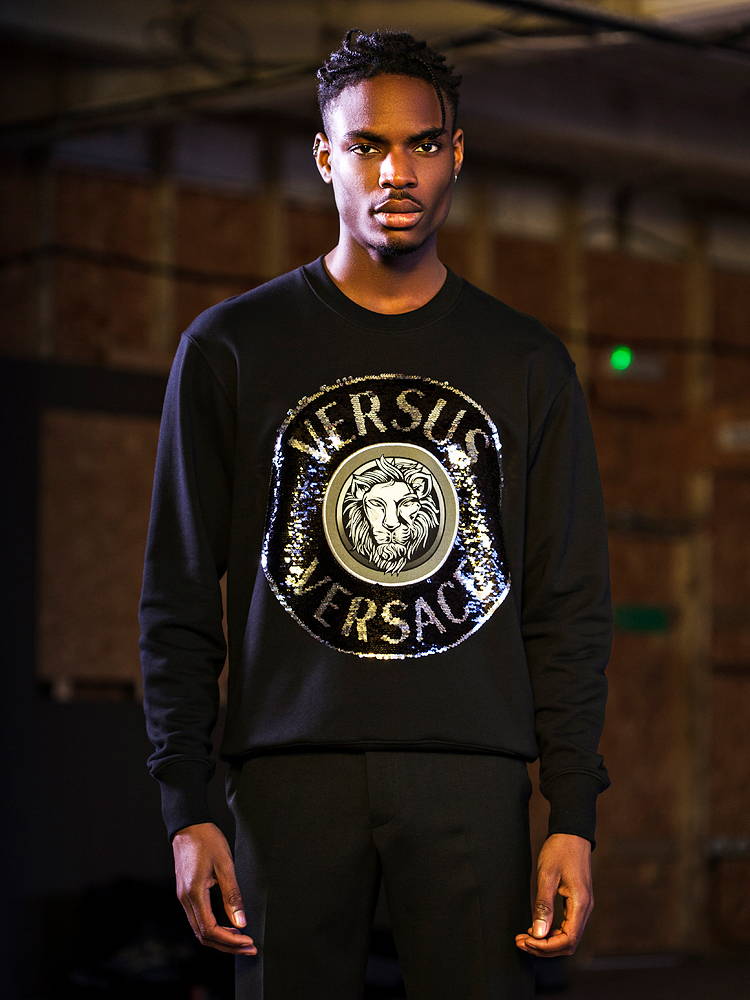 For this editorial we featured garments from our SS19 Versace Collection, a contemporary diffusion line of Versace Mainline, launched in 1991. A brand in its own right, detailed with half of the iconic Medusa logo, Versace Collection amalgamates streetwear style with luxurious flair. Within our look book you can see the streetwear inspiration, from geometric polos through to the layered t-shirts and hoodies. The contrast of including Versace's opulent silk shirts, presented in their traditional all over prints and the more formal pieces provide the luxurious flair of this editorial.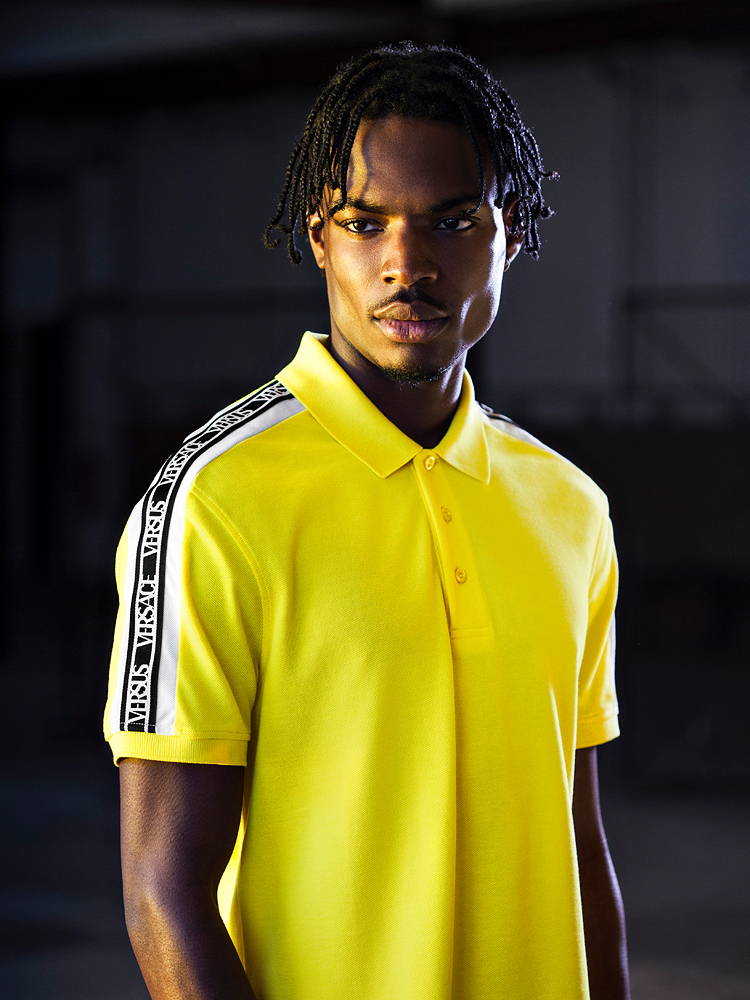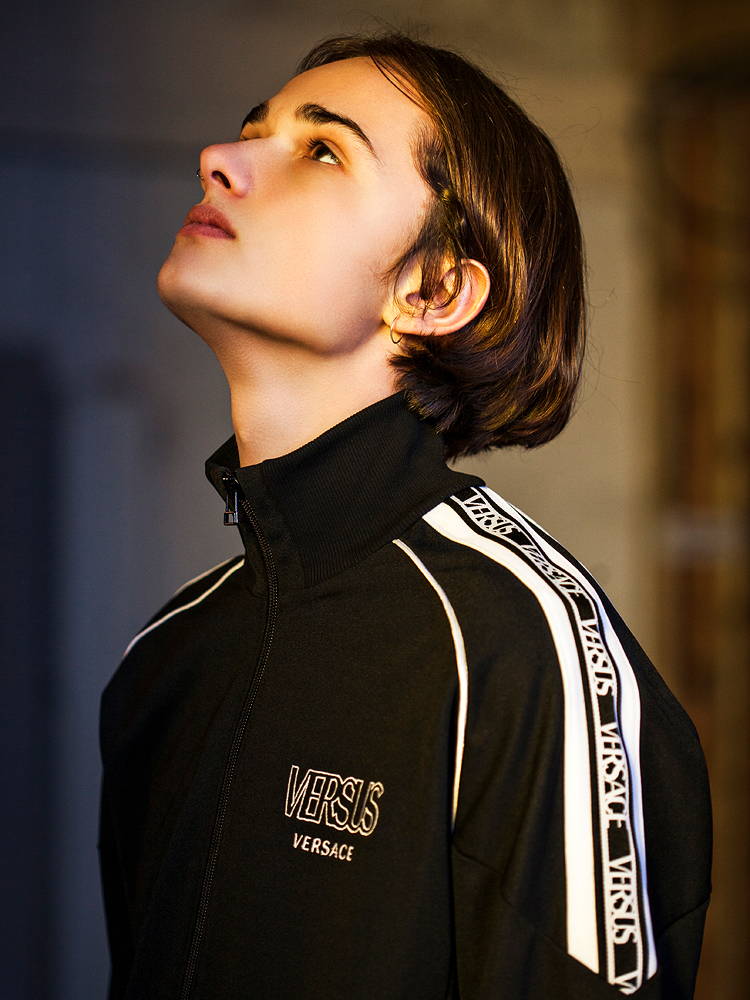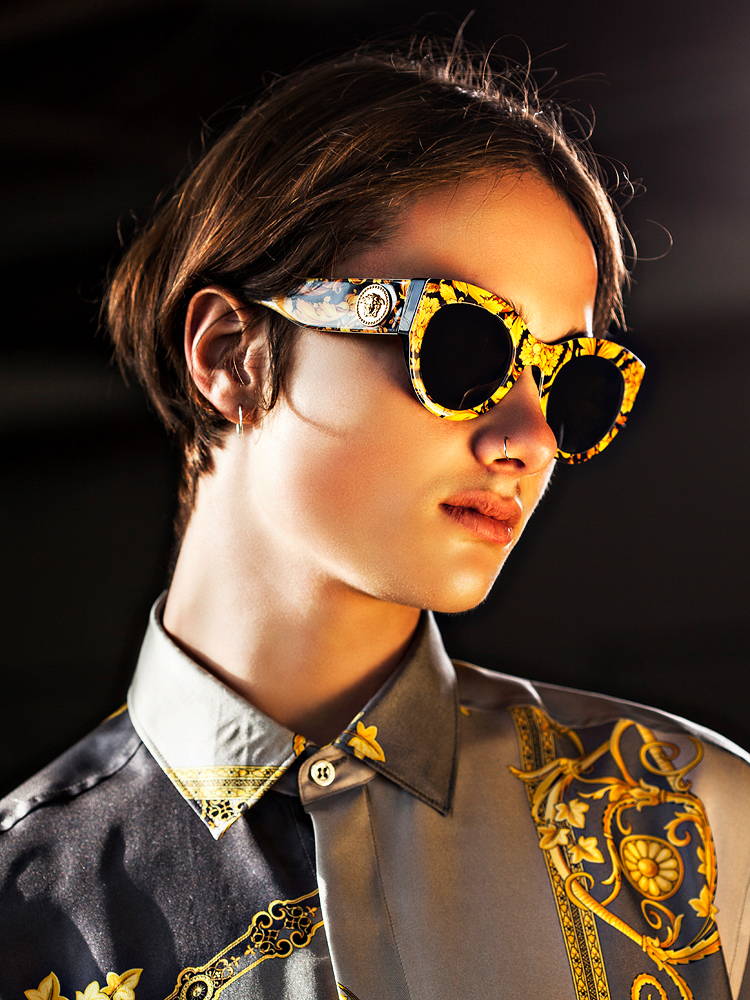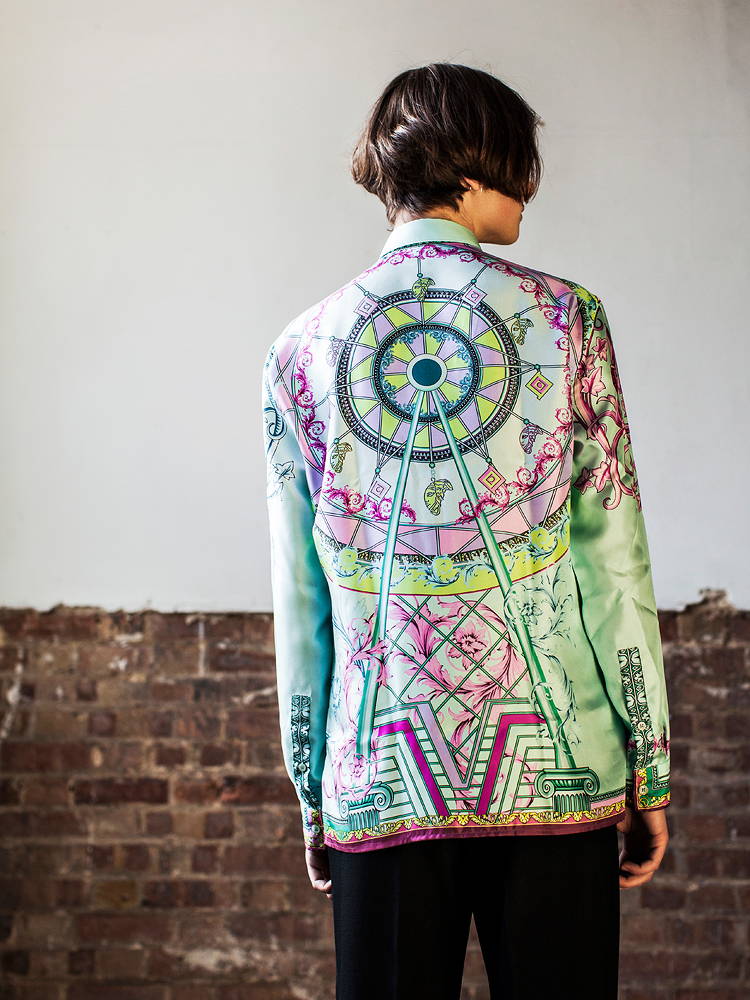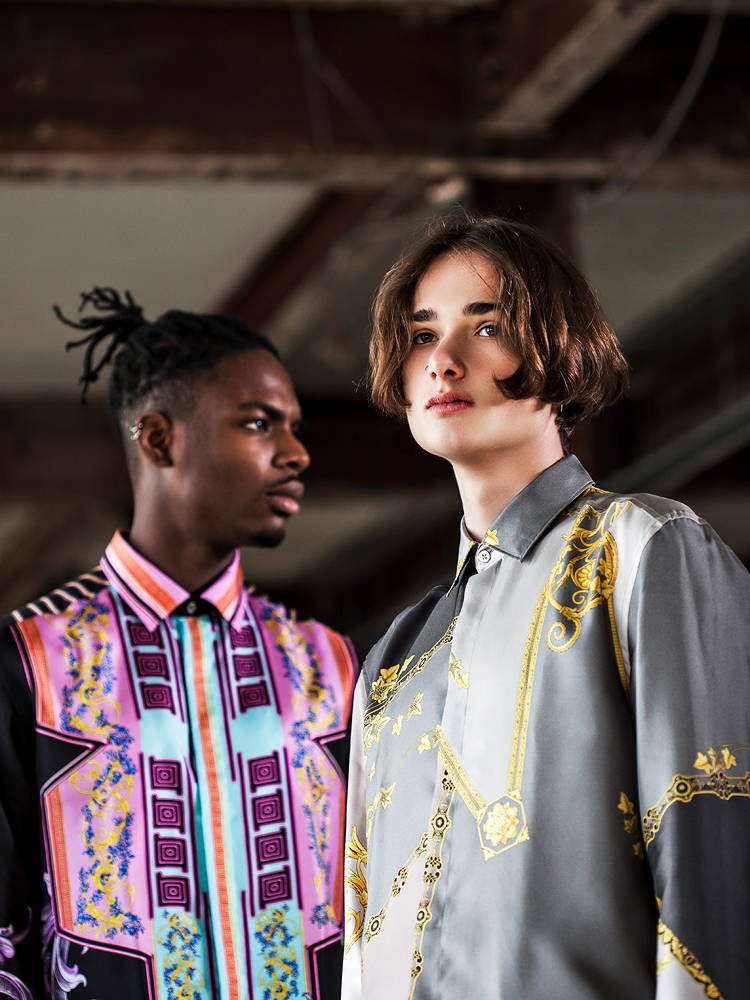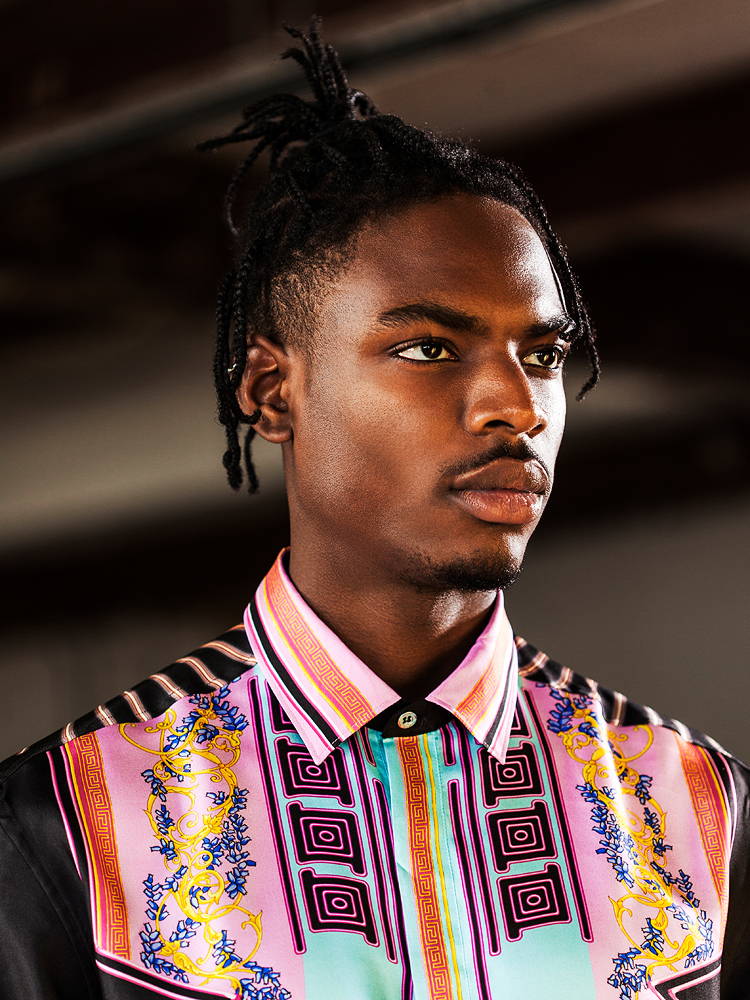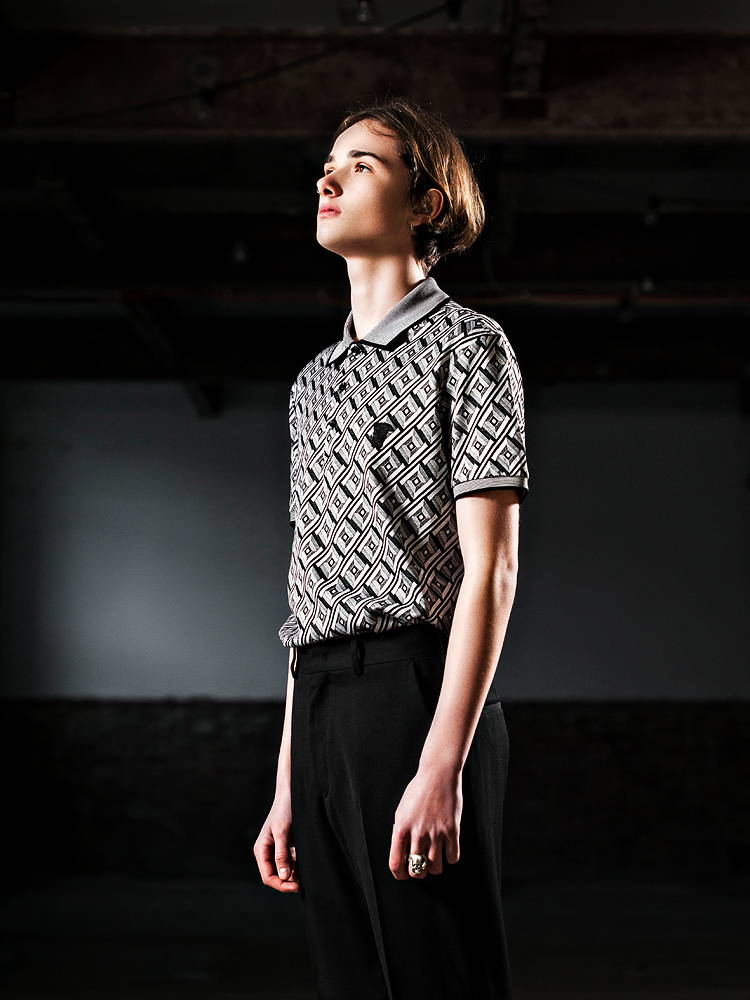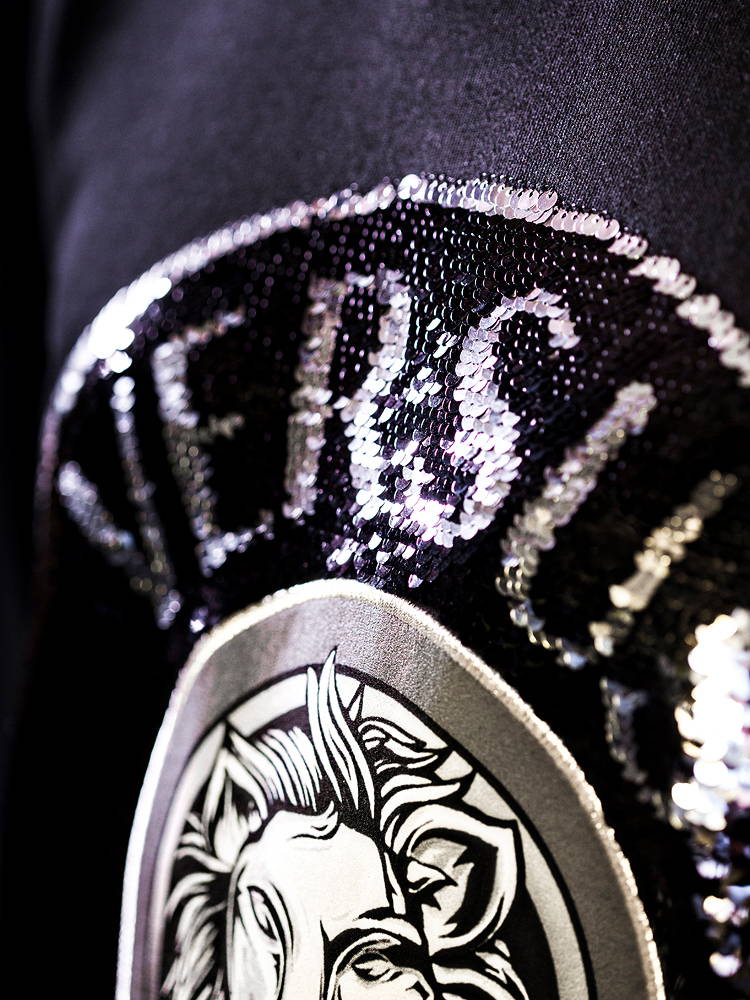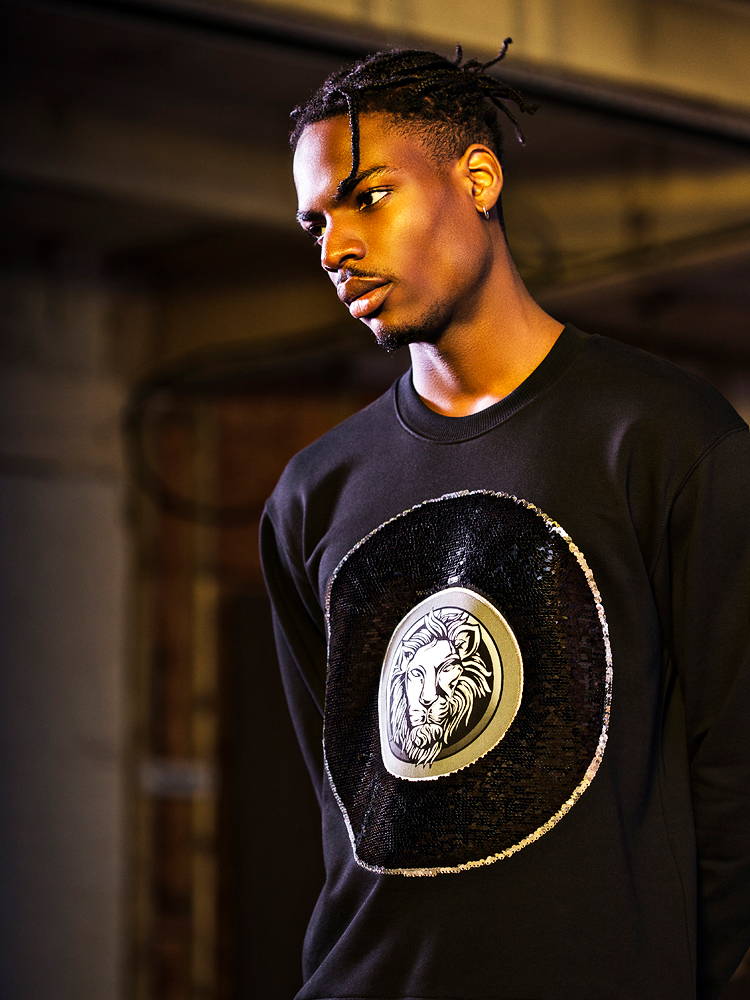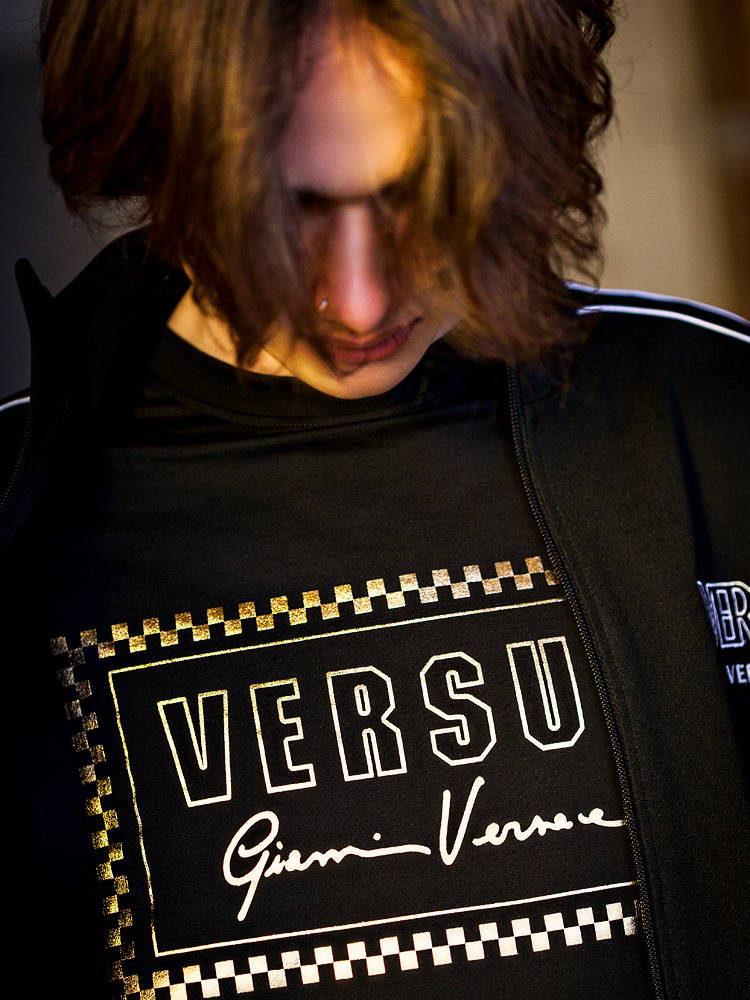 We also featured Versace Versus in our editorial. Launched in 1989 by Gianni as a gift for his sister, Donatella, as a way of expressing herself and her Neo-punk and Rock and Roll aesthetic. The collection still incorporates the traditional motifs and silhouettes, with a sporty and rebellious flourish. Throughout our look book, we showcased a tape detail tracksuit and sequin embellished sweatshirts featuring the Versus motifs.